Welcome Home, Rachel!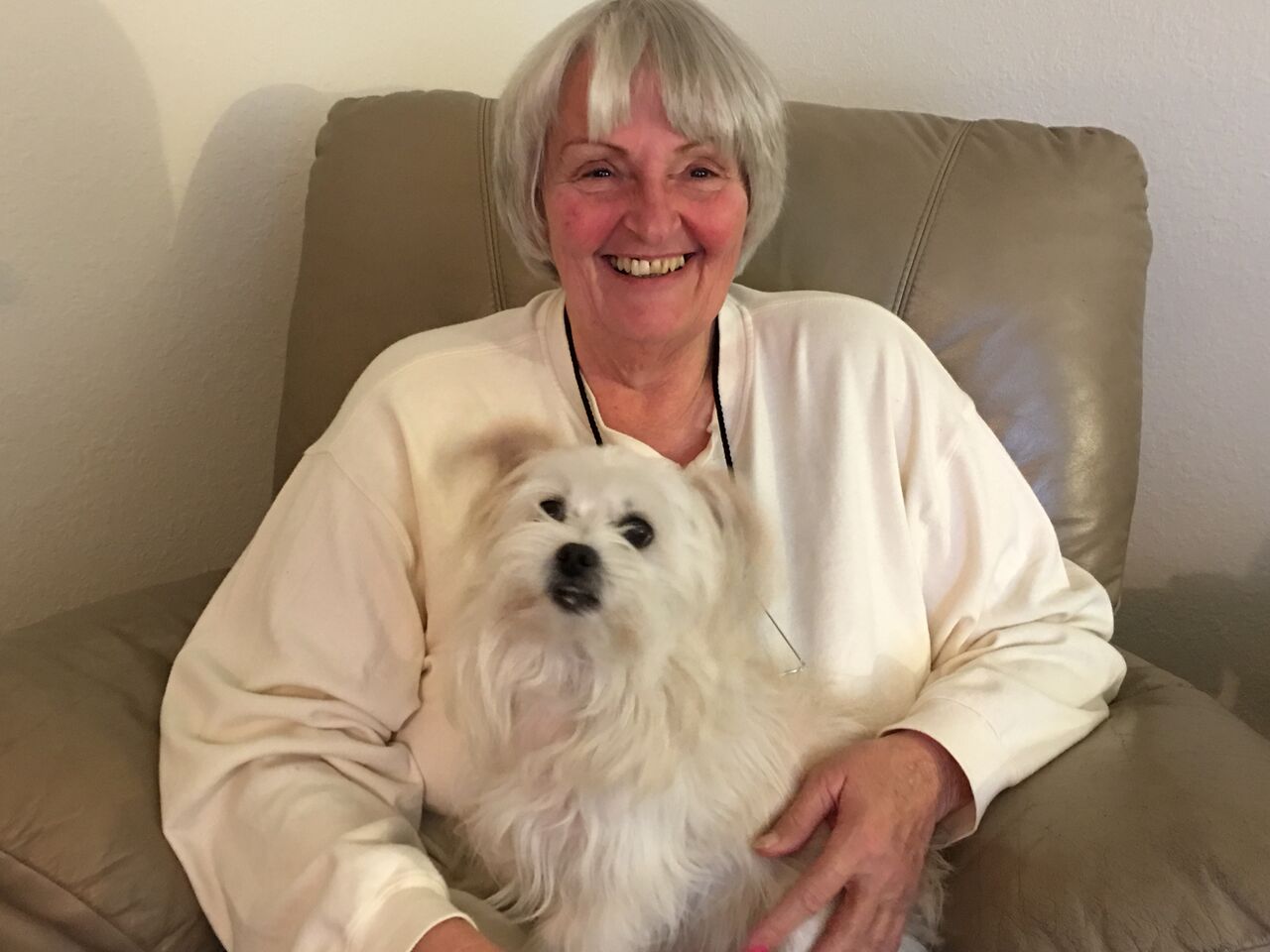 The first thing you notice about Rachel Jones is her sunny disposition. "I don't have Alzheimer's. I say I have 'sometimers,'" laughs the attractive senior citizen. "It's all the medication I have to take."
For most of her life, Rachel has been afflicted by ill health. But her hard work and enthusiasm helped her become a professional candy maker, trained by her father in the running of a high end chocolate-making business. "We supplied the Palace Hotel, the Fairmont, and the Mark Hopkins. Our specialty became boxes crafted from chocolate," she says.
Unfortunately, her health problems worsened, causing her business to fail. Eventually Rachel lost her home. She rented an apartment next. Then she lost that, too.
Rachel lived in her van at the San Leandro Marina for four long years. The public bathrooms were her source of water to keep clean. But through it all, Rachel's natural optimism helped her keep going. She had her dog, Slick, and that helped, too.
Rachel says she felt safe, once she established friendships with a group living in similar circumstances. One of them—who has become her best friend—told her about April Showers, a shower and hospitality program held at the Boys and Girls Club every other Sunday.
That was where Rachel met Building Futures' Homeless Outreach Coordinator, Jose Garcia. "Being with Rachel reminds you to enjoy the small things we take for granted," says Jose. "Those small things are precious to those who have little."

Rachel received permanent housing, furnishings, and ongoing support through our Welcome Home San Leandro program. Her favorite thing about her apartment? "The view of the hills and the wild turkeys outside. The peace." She adds with her characteristic laugh. "I love doing my dishes; cleaning my bathroom. But my very favorite thing to do? The laundry!"
---
This article first appeared in our Spring 2016 Newsletter.