Truly it takes a village to build better futures with families and individuals, where they are safely and supportively housed, free from homelessness and domestic violence. Since the time of our founding, the partnership of neighbors, sponsors, and public and private funders has strengthened Building Futures and our ability to help individuals and families in need. We are grateful for each and every one of our caring supporters.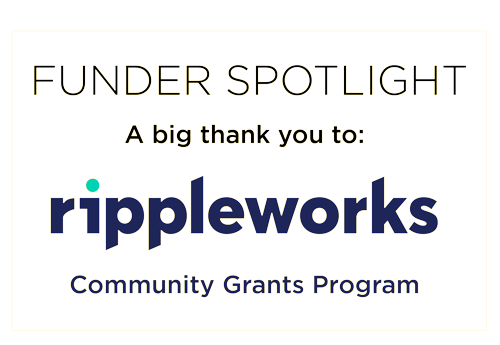 Foundations
Bernard and Alba Witkin Charitable Foundation
Blue Shield Foundation
Children's Support League of the East Bay
Clarence B. & Joan F. Coleman Family Foundation
Crescent Porter Hale Foundation
Eden Area Foundation
Eden Healthcare District
Evelyn & Walter Haas Jr. Fund
Illinois Number 3 Foundation
Kaiser Permanente Northern California Community Benefits Program
Pinpoint Foundation
Rippleworks Foundation
Shoresh Foundation
Sterling Bank & Trust
Sunlight Giving
TJX Foundation
Wayne & Gladys Valley Foundation
Walter & Elise Haas Fund
Wells Fargo
West Davis & Bergard Foundation
William G. Gilmore Foundation
*Support received between 7/1/2017 and 6/30/2019 and updated in January and July.
Government
Alameda County Social Services

Alameda County Housing and Community Development

Alameda County Health Care Services Agency

Alameda County District Attorney's Office

Alameda Housing Authority

California Office of Emergency Services

City of Alameda

City of Oakland

City of San Leandro

FEMA – National Emergency Food & Shelter Program

U.S. Department of Housing and Urban Development
*Support received between 7/1/2017 and 6/30/2019 
Corporations, Organizations and Faith Groups
ABB Optical Group

Alameda Anesthesia Assoc Medical Group

Alameda Art Lab

Alameda Firefighters Assoc IAFF

Alameda High School CARE Club

Alameda Homeless Network

Alpha Delta Kappa

Amazon Smile

America's Local Charities Donor Choice

AT&T employee match

Bethel Community Presbyterian Church

Black Oak Gallery

Bright Funds Foundation

Calvary Christian Center Mission

Carole Schultze and Friends Annual Yard Sales

Castro Valley Lions Breakfast Club

Castro Valley Women's Club

Christ Episcopal Church

Cleophus Quealy Beer Co.

Community of Harbor Bay Isle

Craneworks, Inc.

Cucina di Cannelora, Inc

DaVita

Deacons First Presbyterian Church of San Leandro

Dominican Sisters of Oakford

East Bay Realtors Association, Alameda Chapter

Eden Realty

Edison School PTA

Envirocom Communications Strategies

Escuda Bilingual International, student fundraising event

FILWC of the East Bay, Federated Women's Club

First Congregational Church of Alameda

First Presbyterian Board of Deacons

Girl Scouts of Northern California

Give with Liberty

Goins & Associates

Google Employee Match

Inner Wheel of San Leandro

Kaiser Permanente

Kaiser Permanente Community Giving

Kiwanis Club of San Leandro Foundation

Live Oak Unitarian Fellowship

Meredith Mehlberg International LLC

MJR Residential Remodeling

Optimist Club of San Leandro

Past President's Assembly of Alameda

PG&E Company

Rental Housing Owners Association

Robert Half

San Leandro Garden Club

Soroptimist International

St. Felicitas Church

T.O.Y. Soap LLC

Teamsters Local Union No. 78

Teamsters Local Union No. 853

Trinity Lutheran Church

United Way

Windstream

Womens Life Insurance Society Review

Zillow Group, Home Project

Zocalo Coffee House
*Support received between 7/1/2017 and 6/30/2019