Ending Homelessness in San Leandro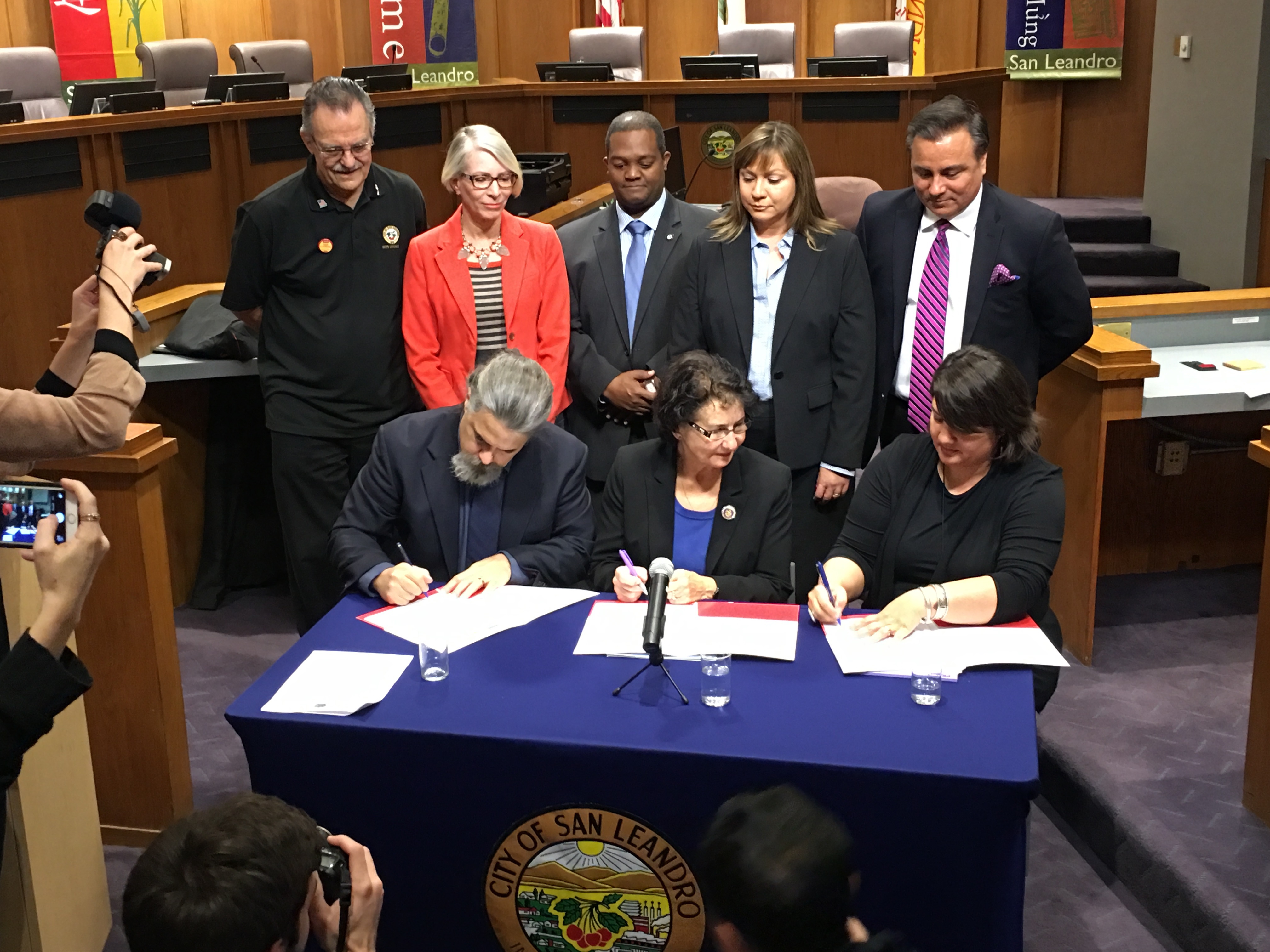 Last year, the City of San Leandro launched a Homelessness and Housing Task Force to create a plan for San Leandrans living on the street. One result was the San Leandro Warming Shelter which has been open during rainy nights or cold weather for the past two winters. The shelter is staffed by Building Futures and hosted by the First United Methodist Church of San Leandro. April Showers is our valued partner in this effort. Guests are sustained by meals and donations provided by faith groups and community leaders.
Building Futures didn't stop there. We joined forces with Alameda County Housing and Community Development—and were awarded 25 vouchers to provide permanent supportive housing for homeless, disabled San Leandro residents. The City of San Leandro then helped us advocate for street outreach funding from Alameda County Social Services.
Next, San Leandro Mayor Pauline Cutter connected us with the Rental Housing Association of Southern Alameda County, forging Northern California's first Homeless Housing Compact. Already, several—like Rachel, above—have been linked with permanent housing!
Building Futures seeks donated items for Welcome Home San Leandro clients as they are housed. If you can donate dish sets, silverware, sheets and towels, toilet paper, or new cleaning supplies, visit our item donation page to learn more.
---
This article first appeared in our Spring 2016 Newsletter