Volunteer Cooks Serve Dinner and Community Care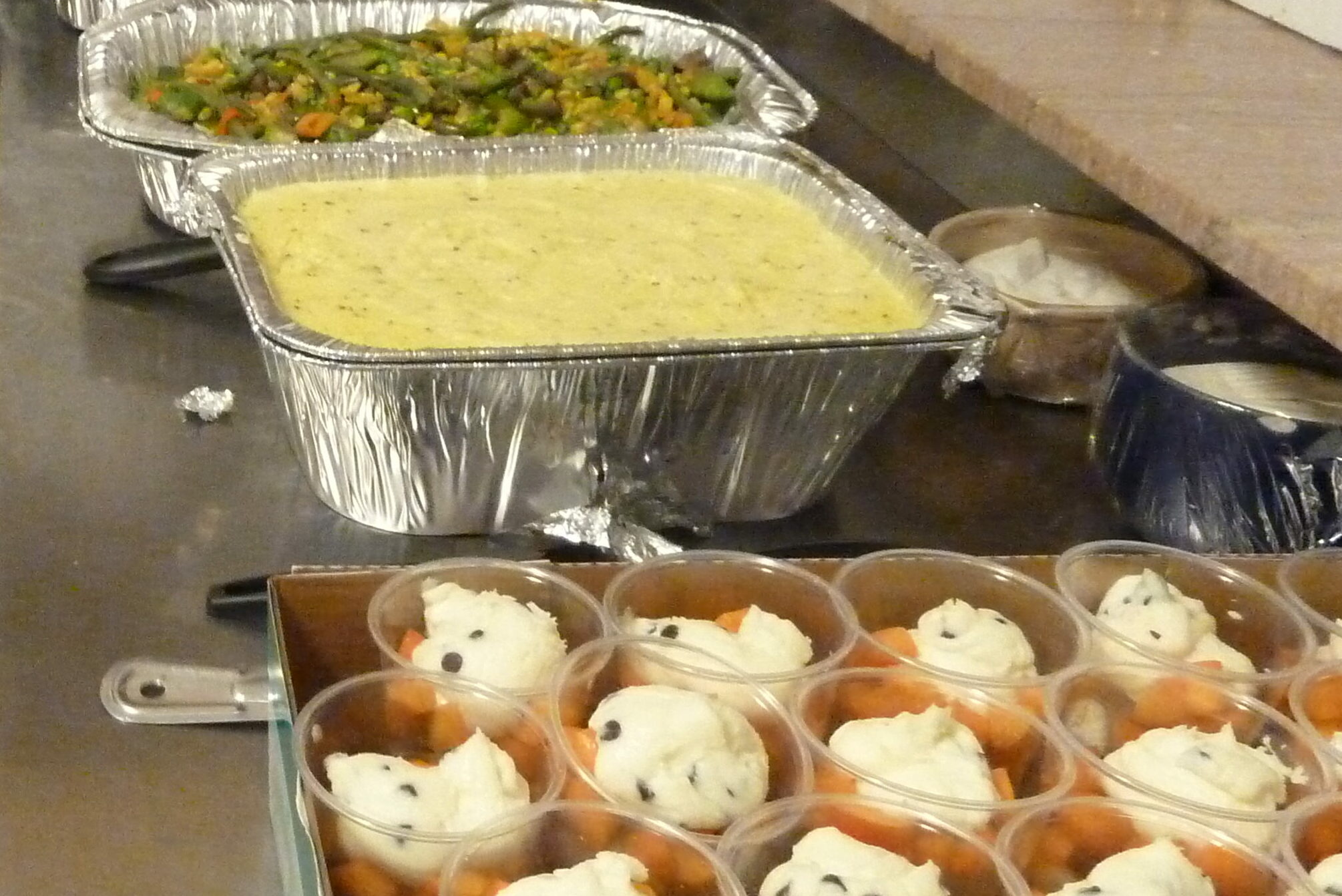 Our San Leandro and Midway Shelter volunteer dinner cooks provide much more than a weekly or monthly meal to the women and children we serve. They provide nourishment for both the body and soul. These amazing volunteers give shelter residents the hope and strength of a community that cares.
"We always bring whatever we ourselves are having for dinner," explains Kat Haas, who just marked her and her husband's one year anniversary as dinner donors to the San Leandro Shelter. "We figure, why not make something new and different that perhaps some of the residents have never had?"
The following volunteers help provide a healthy and positive environment at the shelters by providing meals: 1st Congregational Church of Alameda • 1st Presbyterian Church of Alameda • Alameda Democratic Club • Alicia Schwemer • Allen Temple Baptist Church • Amy Silverman & Friends • Andrea Mahli • Angela Rice • Barbara Curtis • Bethel Community Presbyterian Church • Brookins AME Church • Church of Jesus Christ o Latter Day Saints • Community Christian Church of California • David Gill • Farrelly Pond Neighbors • Fred and Susan Lebe • Grace Baptist Church • Ingrid Del Carlo • Jenny Michaels • John Kovacevic • Kat and Paul Haas • Kelly Quinn • LaShawn Hill • Lillie Modic • Margaret Dos Santos and Dawna Dondell • Nosso Lars Spiritist Society • Rejoice In Christ • San Leandro Church of Christ • Sri Sathya Sai Baba Center of Pleasanton • St. Gregorios Orthodox Church of India • St. Joseph's Basilica • St. Philip Neri Catholic Church • Still Standing Strong • Sue Jardine • Susan Campbell • Susan Neilson • Temple Israel • Thao (Anna) Mac • Tina Downey • Trinity Lutheran Church • Twin Towers United Methodist Church • United Postal Service
To learn more about providing meals for the San Leandro or Midway Shelters, visit our volunteer page.
---
This article first appeared in our 2014-15 Annual Report.