Pieces of the Big Picture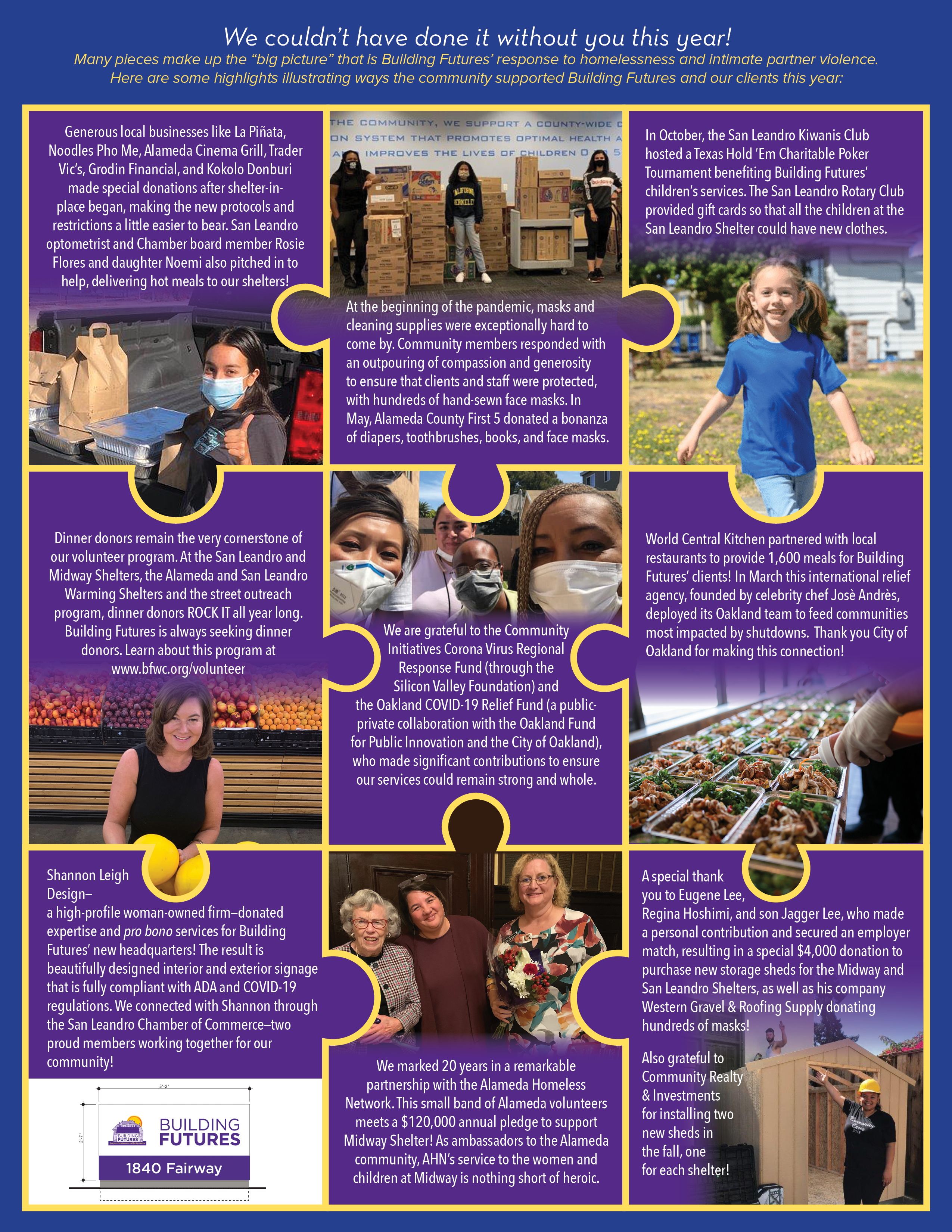 We couldn't have done it without you this year! Many pieces make up the "big picture" that is Building Futures' response to homelessness and intimate partner violence.  Above are some highlights illustrating ways the community supported Building Futures and our clients this year.
---
This article appeared in our 2019-20 Annual Report.