Back to School—in Style!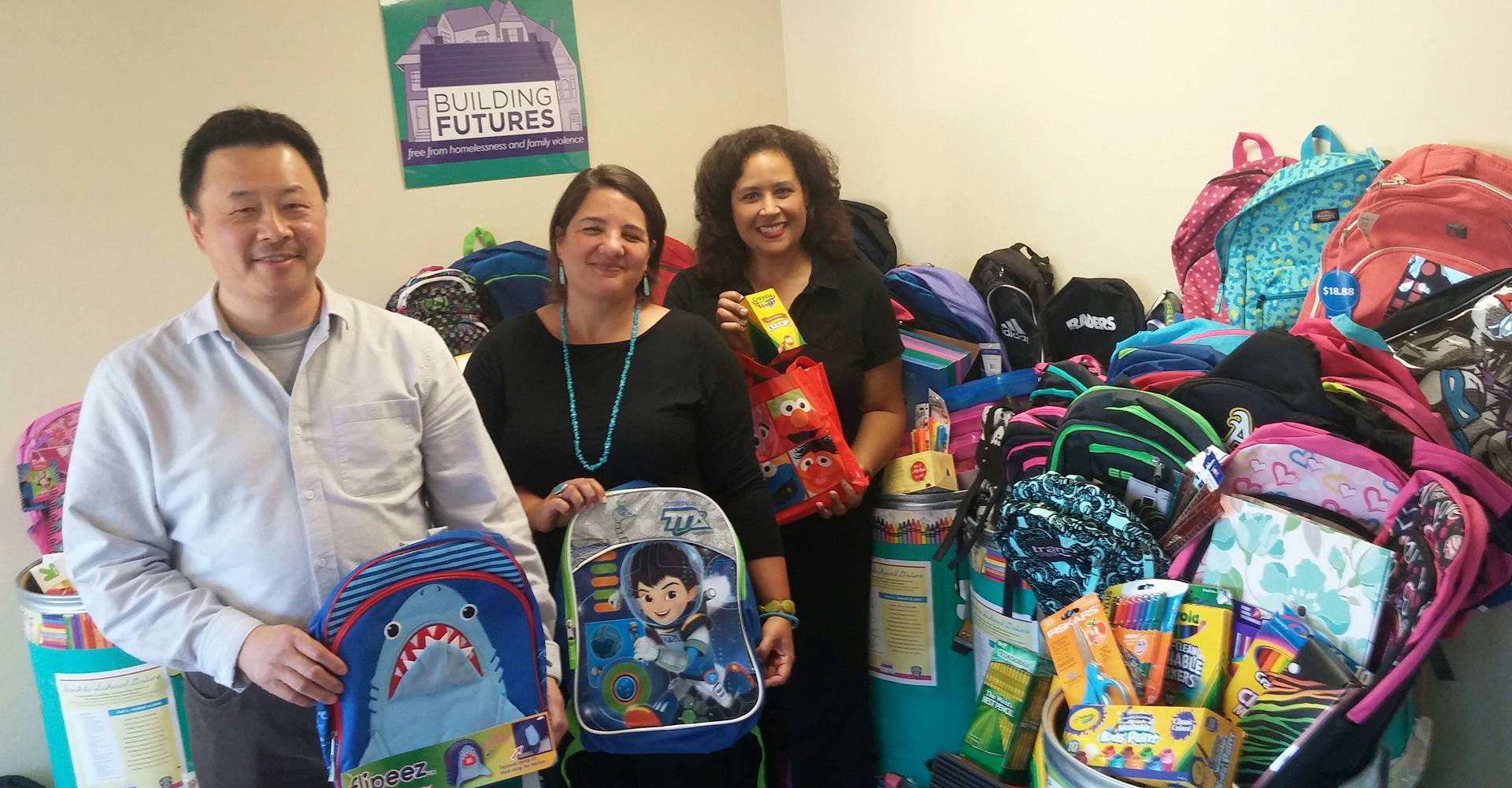 School's in session! Generous community members and local businesses made sure 150 children served across Building Futures' programs began the year equipped (and dressed) for success! We are grateful to all who gave. Donors include countless individuals and families, collection barrel hosts Floresta Dental, Rite-Aid on MacArthur, San Leandro Church of Christ, San Leandro Main Library, San Leandro Marina Branch Library, San Leandro Marina Community Center, San Leandro Senior Community Center, and Zocalo Coffeehouse. We are also deeply grateful to our friends at My New Red Shoes for once more providing school-aged children with brand new shoes and gift cards for new school outfits. School supplies are always accepted, as our shelters welcome students throughout the year. Backpacks are especially needed. Please contact Building Futures' development team.
---
This article first appeared in our 2017-18 Annual Report.