Presenting Building Futures' 40-Hour Domestic Violence Counselor Training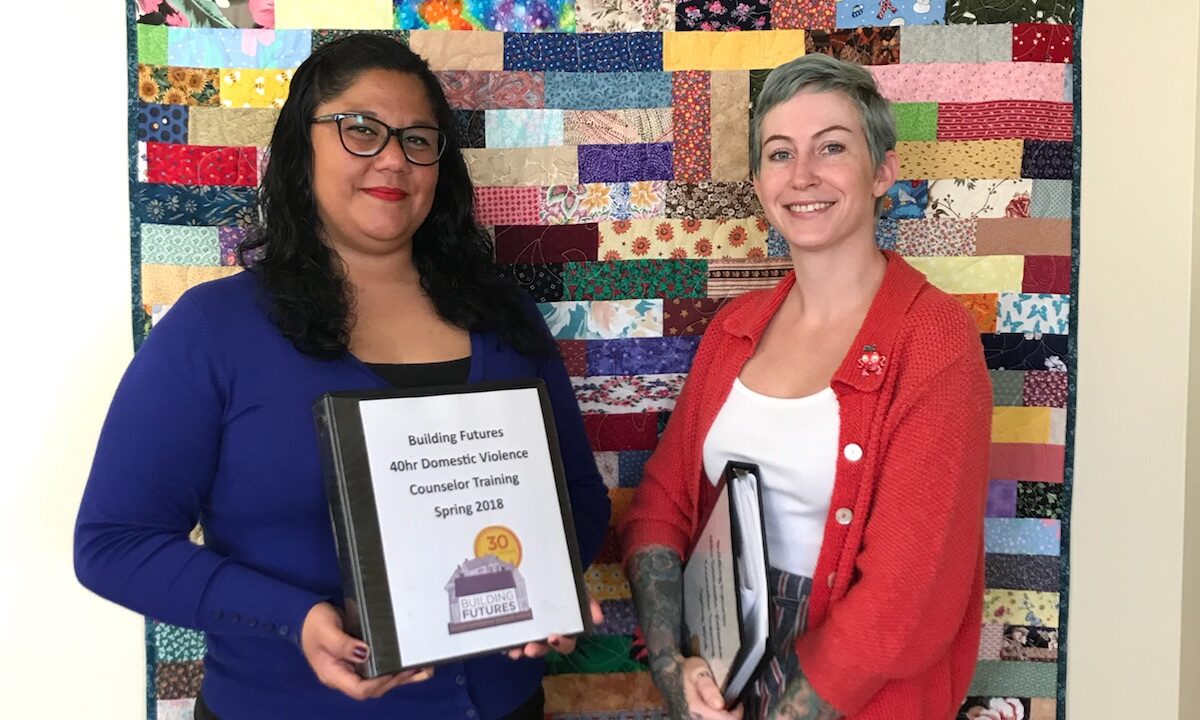 Building Futures is highly respected for our 40-hour Domestic Violence Training. Each training equips about 25 community members to serve as Domestic Violence counselors. It's a great way for interested people including prospective volunteers to join new Building Futures' staff members and staff representing other service providers to receive training under the State of California's requirements. Building Futures' Domestic Violence Services Coordinator Jessica Rogers has managed the training since 2015. Most of the in-depth teachings are delivered by representatives of local specialists in their fields; e.g., legal aid and workplace-related services for domestic violence survivors.
Rogers says, "Building Futures is connected to experts in their area of domestic violence. Also, Alameda County is so rich culturally. That adds great resonance and depth to this training."
To register for a future training or for more information, contact Jessica Rogers at 510-357-0205, ext. 207 or [email protected].
---
This article first appeared in our 2017-18 Annual Report.