Annual Report 2021-22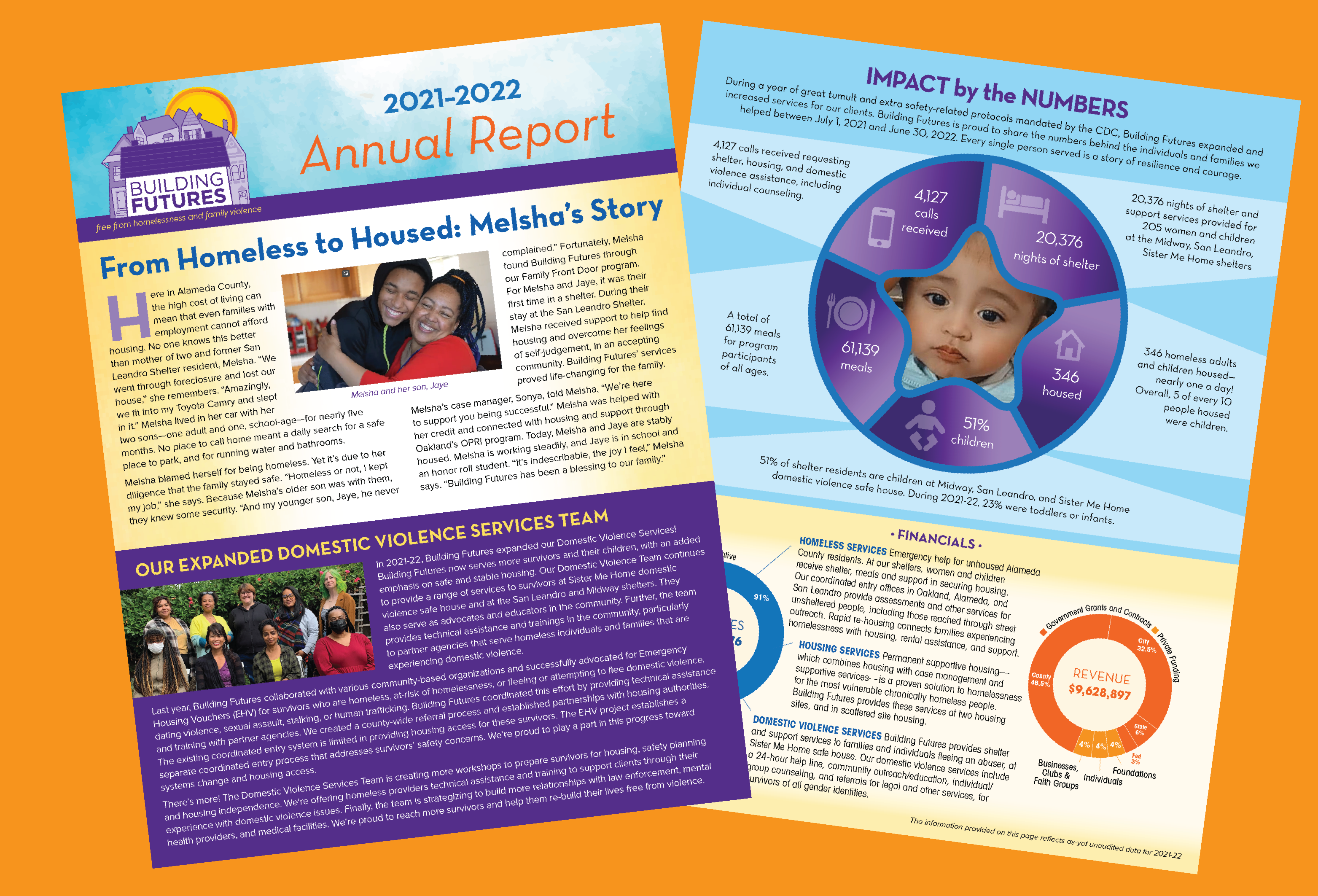 It's Here! Building Futures' Annual Report
What a year it's been! I'm proud to share with you a summary of the many successes our community helped make possible in 2021-22! You'll also learn about Building Futures' expanded housing and domestic violence services programs. Your partnership means the world! Happy reading.