DVAM Pizza Event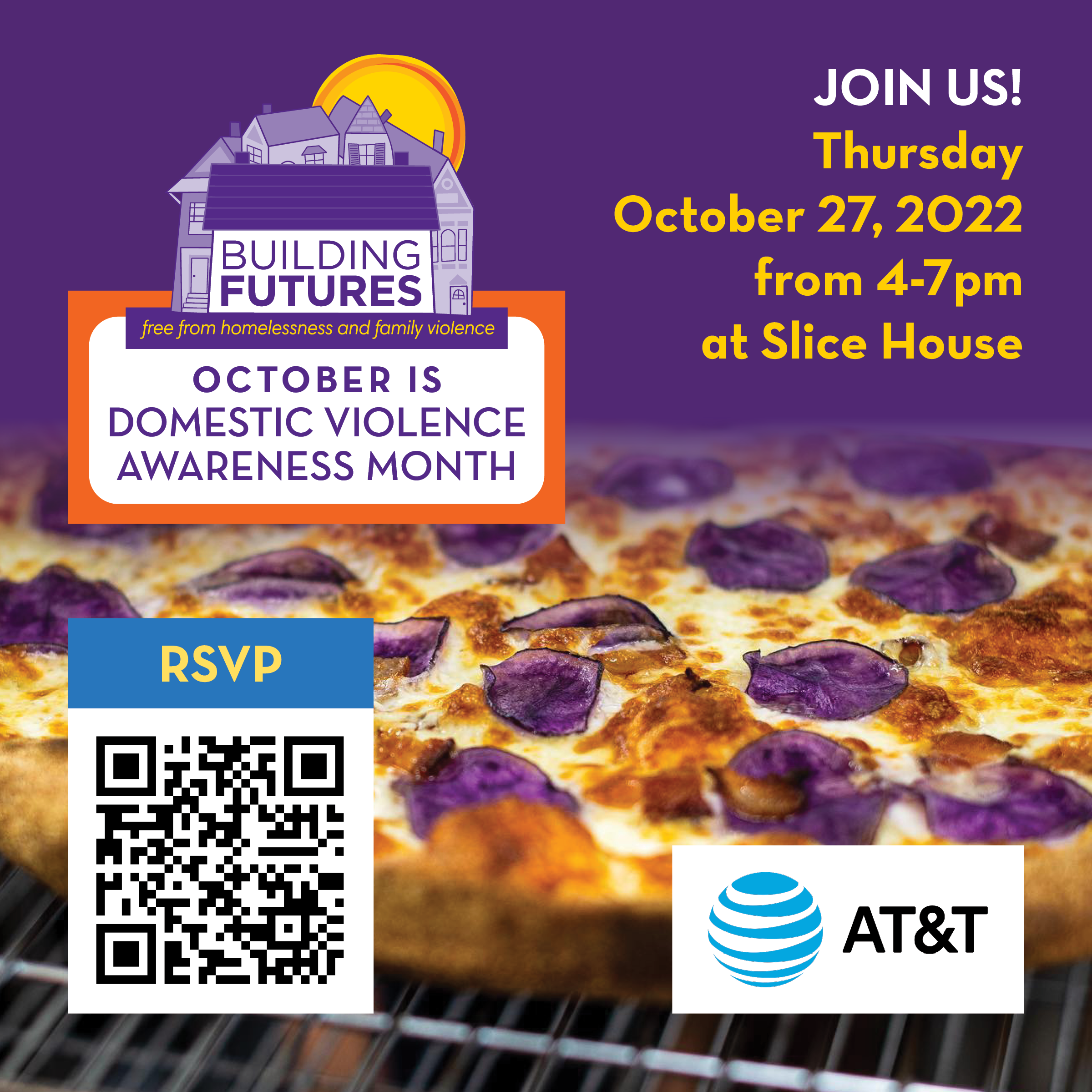 Join us as our guest! October is Domestic Violence Awareness Month (DVAM). Building Futures, Slice House, and lead sponsor AT&T are hosting a gathering to help mark Domestic Violence awareness. We are delighted to extend this invitation to you to attend as our guest. Join city leaders, faith and service group representatives, and community members to mark this important month. It's also a great chance to meet Building Futures' staff and learn more about our work!
Delicious food and refreshments will be provided—especially the famous Purple Potato Pizza! Purple is the color of Domestic Violence Awareness.
Thursday, October 27, 2022
from 4 to 6 PM
Slice House (an outdoor venue)
135 Parrott Street, San Leandro, CA
Please RSVP to ensure we can provide a slice for all our guests.
We hope you'll join us. See you at Slice House!