Rep. Eric Swalwell Visits Building Futures!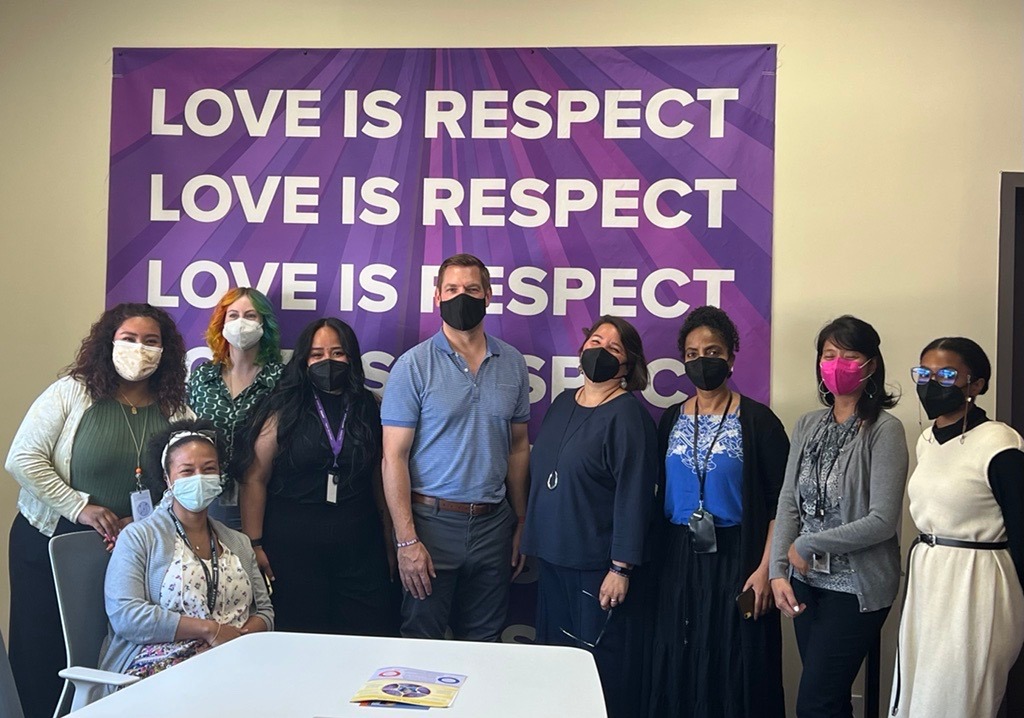 Building Futures' Domestic Violence services team recently hosted a visit by Representative Eric Swalwell (CA-15). Rep. Swalwell has re-introduced the No Guns for Abusers Act, designed to protect victims of domestic violence.
"From our colleagues out in the field, to government officials, it takes all hands-on deck when it comes to advocating for and working to implement impactful changes in the community we serve," says Domestic Violence Housing Case Manager, Princess Elzie. We're grateful for his time and thoughtful questions on increased rates of domestic violence during the pandemic—and ways Building Futures serves individual and families in need.