Providing Nourishment, Inspiring Hope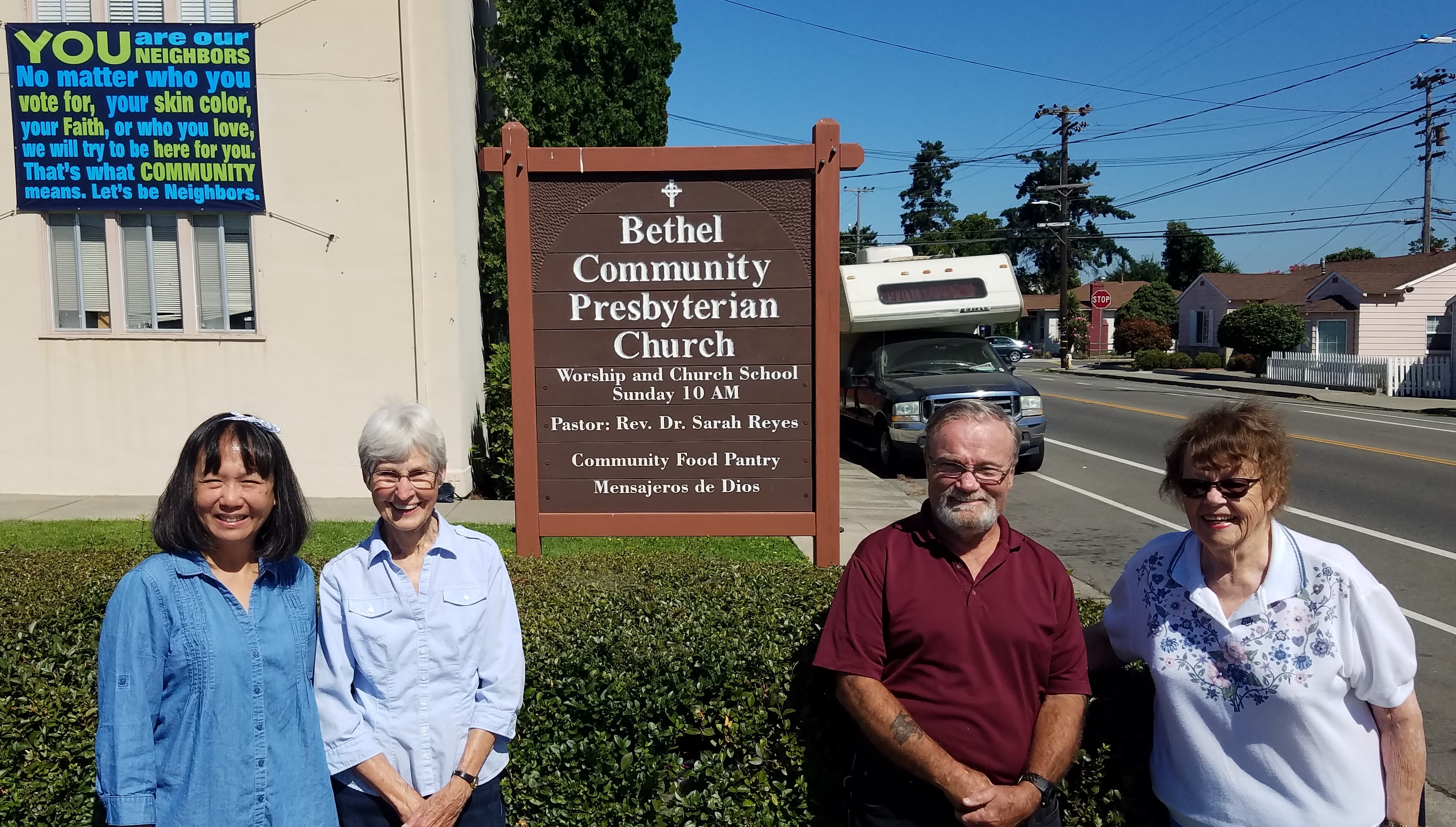 The Dalai Lama said, "The act of bringing food is one of the basic roots of all relationships." Generous community members at Bethel Community Presbyterian Church exemplify the idea, providing dinner for the thirty women and children at the San Leandro Shelter twice every month.
Donald Ogrodnik (2nd from right), joined the dinner volunteer group after a work injury almost nine years ago. Donald provides a salad, picks up other "courses" from group members, and brings the complete meal to the shelter.
Charlene Kehret (2nd from left), a dinner program volunteer for nearly two decades, recalls, "There have been a lot of people in the church who have done it over the years. It's a nice community event. We are contributing something and we get to socialize along the way."
Over 150 women and children call the San Leandro Shelter home each year. For them, dinner donations from community volunteers are more than a nutritious meal. Each meal gives comfort and the knowledge that their neighbors care.
Volunteers purchase, prepare, and deliver a wholesome, well-balanced meal once each month. Some, like the group at Bethel Community Presbyterian Church have been helping since Building Futures' founding almost three decades ago!
For available dinner donation slots for the San Leandro or Midway Shelters or to learn more about the dinner donation program, visit our volunteer page.
---
This article first appeared in our 2016-17 Annual Report.