Midway Art Nights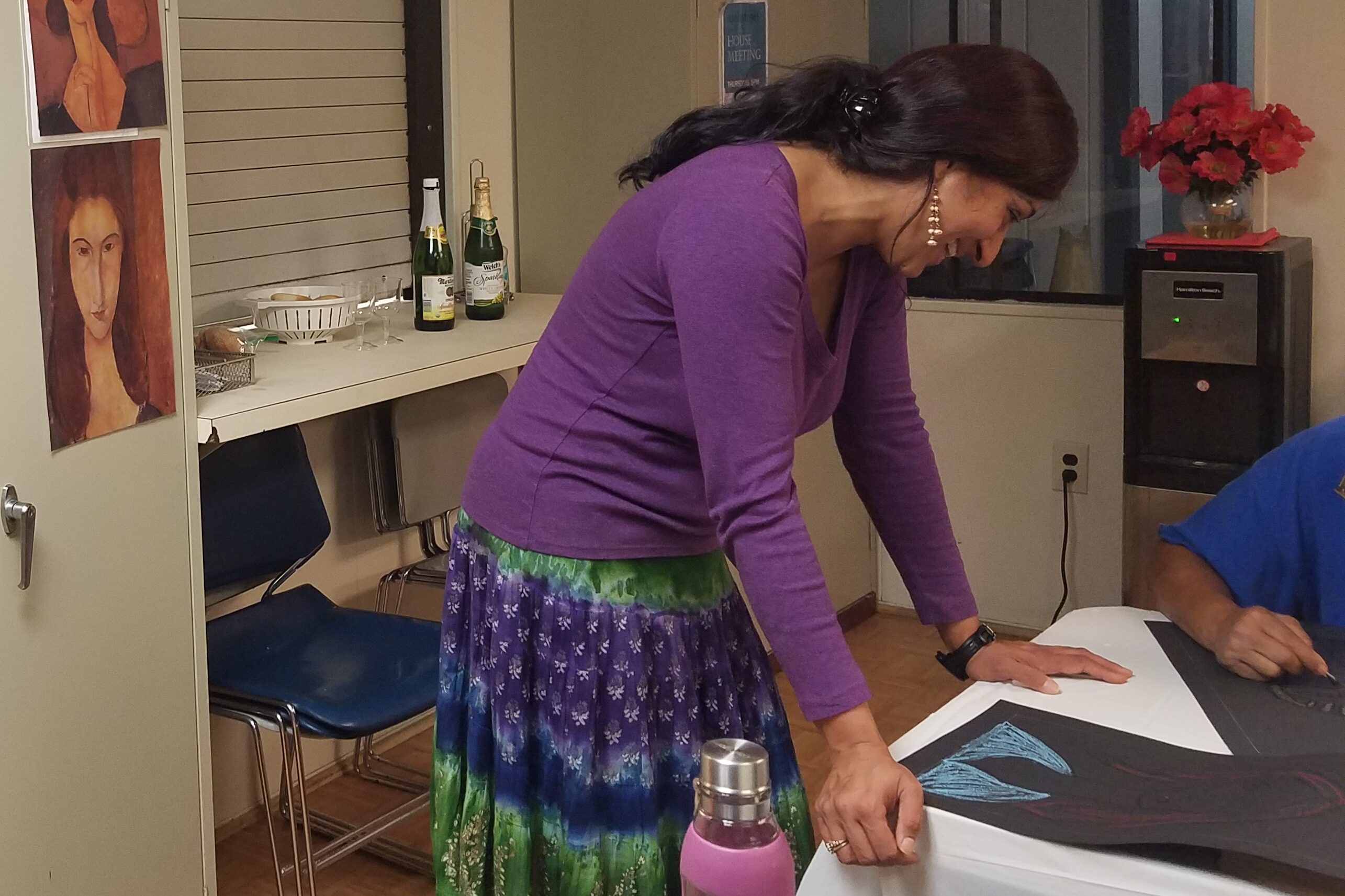 All year, volunteer Mridula Singh has shared her passion for art by presenting Art Nights at Midway Shelter. For each session, Mridula designs a new project, creates example pieces, and provides supplies for teen and adult residents to participate. Her guidance encourages residents to be creative and comfortable with expressing themselves.
The first Art Night, residents created portraits using pastels on construction paper canvases. For inspiration, Mridula introduced the residents to the works and technique of Amedeo Modigliani— one of her favorite artists. With Mridula's guidance and encouragement, any initial hesitance melted away. The ladies sketched and blended. Chatting and sharing, as they created colorful images of themselves.
Modigliani said of art "With one eye you are looking at the outside world, while with the other you are looking within yourself." For the women living at Midway Shelter, life has come to a turning point. One recent Art Night, clients focused on painting butterflies—a symbol for the potential of transformation and rebirth. And perhaps for these women, the butterfly serves as a symbol of the opportunity Midway provides for a fresh start. At the end of the evening, the table was covered with vibrant, beautifully detailed butterflies. Mridula brings joy to the shelter with each visit. She also volunteers with Midway's Dinner Donation Program, providing monthly meals for the shelter's 25 residents with her church St. Joseph's. Thank you, Mridula!
---
This article first appeared in our 2016-17 Annual Report.