Move-In Kit Campaign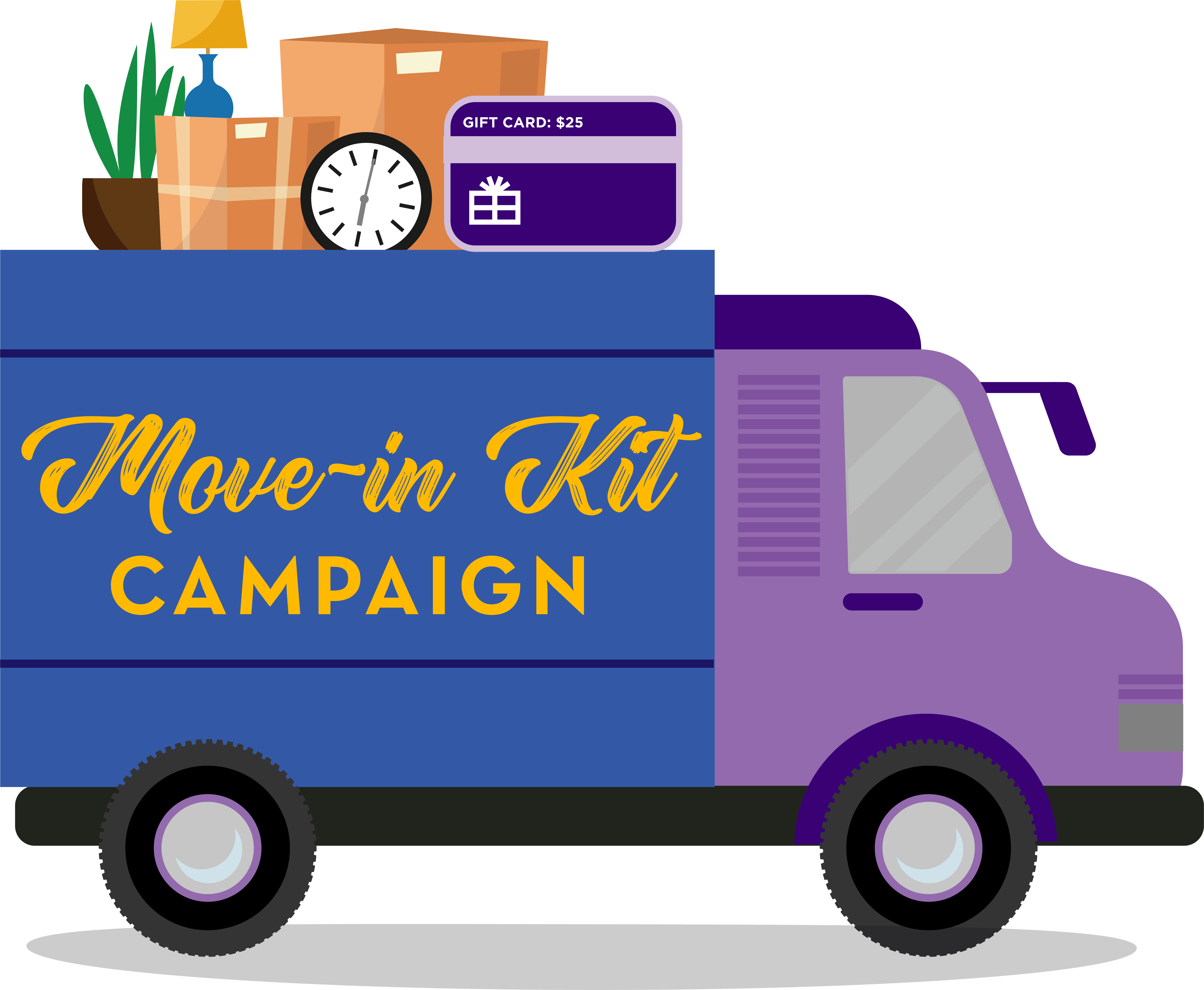 Building Futures is proud to be housing more families than ever before! Our aim is to connect 150 households to housing in the year ahead. As they rebuild after homelessness and domestic violence, most will be moving to their new homes with only a few personal items. You can help today and get them off to a positive start with much-needed household supplies!
♥ GIFT CARDS
Gift cards are amazing, allowing the family the flexibility to choose what they need most and fulfill the basic housing needs. Please donate gift cards in increments of $25 so that they can be evenly distributed. Especially needed are gifts cards from Walmart, Target, Walgreens, and CVS or Visa gift cards. Download our flyer for individuals for more information. 
♥ ONLINE CAMPAIGN
By making an online donation, you can "shop" for a newly housed family with our housewarming "gift registry." We use the money donated to buy the most-needed items and fill in the gaps for our families. We aim to provide all of the necessary items someone would need for the first month of housing.  Check out our Online Campaign for the full list of items!
♥ BUILD A MOVE-IN KIT
Want to get together and volunteer with your church, friends, family, or group? Download our flyer for groups or email [email protected] to find out what you need to create a complete move-in kit!
Download our flyers: