Melsha's Story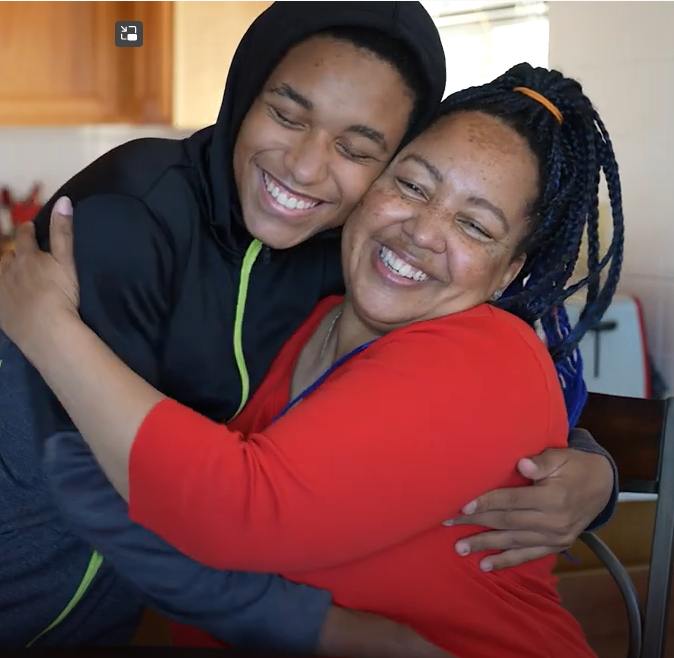 From Homeless to Housed
Here in Alameda County, the high cost of living can mean that even families with employment cannot afford housing. No one knows this better than mother of two and former San Leandro Shelter resident, Melsha. "We went through foreclosure and lost our house," she remembers. "Amazingly, we fit into my Toyota Camry and slept in it." Melsha lived in her car with her two sons—one adult and one, school-age—for nearly five months. No place to call home meant a daily search for a safe place to park, and for running water and bathrooms.
Melsha blamed herself for being homeless. Yet it's due to her diligence that the family stayed safe. "Homeless or not, I kept my job," she says. Because Melsha's older son was with them, they knew some security. "And my younger son, Jaye, he never complained." Fortunately, Melsha found Building Futures through our Family Front Door program. For Melsha and Jaye, it was their first time in a shelter. During their stay at the San Leandro Shelter, Melsha received support to help find housing and overcome her feelings of self-judgement, in an accepting community. Building Futures' services proved life-changing for the family.
Melsha's case manager, Sonya, told Melsha, "We're here to support you being successful." Melsha was helped with her credit and connected with housing and support through Oakland's OPRI program. Today, Melsha and Jaye are stably housed. Melsha is working steadily, and Jaye is in school and an honor roll student. "It's indescribable, the joy I feel," Melsha says. "Building Futures has been a blessing to our family."
---
This article appeared in our 2021-22 Annual Report.