Kaiser Permanente Gives the Gift of Service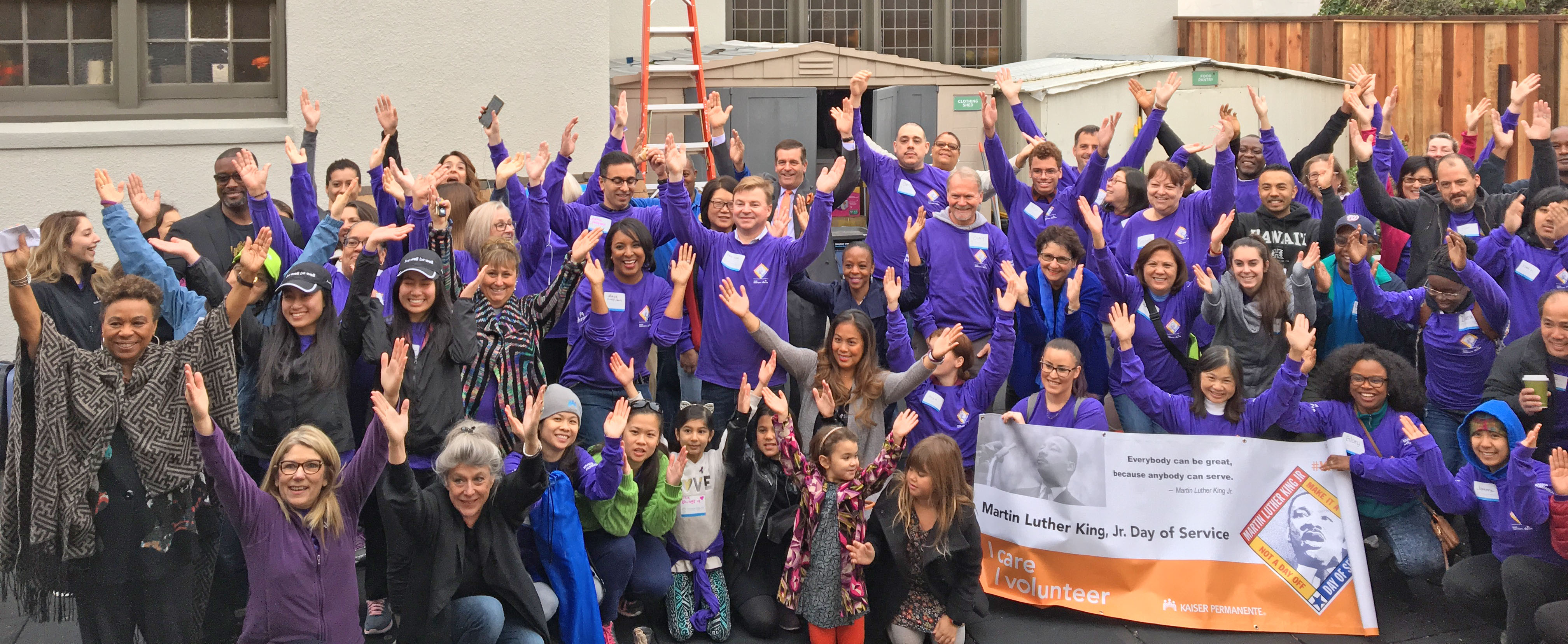 "Everybody can be great, because everybody can serve."

—Rev. Dr. Martin Luther King, Jr.
On January 15th, Kaiser Permanente led a mighty contingent of volunteers—including U.S. Congresswoman Barbara Lee, San Leandro Mayor Pauline Cutter, and Council Members Pete Ballew and Lee Thomas—in service at the San Leandro Shelter. Kaiser leadership also represented their sites in making a difference: Michelle Gaskill-Hames, Senior Vice President/Area Manager; Kapil R. Dhingra, Physician-in-Chief of San Leandro Medical Center; and Eric Cain, Physician-in-Chief of Fremont Medical Center.
Taking place each year on the third Monday in January, the MLK Day of Service is the only federal holiday observed as a national day of volunteerism–a "day on, not a day off." The Kaiser volunteers arrived early, and got to work making over the children's area, and installing a sitting bench, new closet shelves, and new light fixtures. Fresh paint was also on their "to-do" list: the team painted murals on dorm dividers, gave a fresh coat to the ramp and stairs, and refreshed the kids' playhouse. "The volunteers had a great time helping out. And they loved sharing the enchilada dinner the volunteers provided for dinner!" says Kaiser Public Affairs Manager Kimberley Cunha.
---
This article first appeared in our Special 30th Anniversary Newsletter