Holiday Drive Report and Newsletter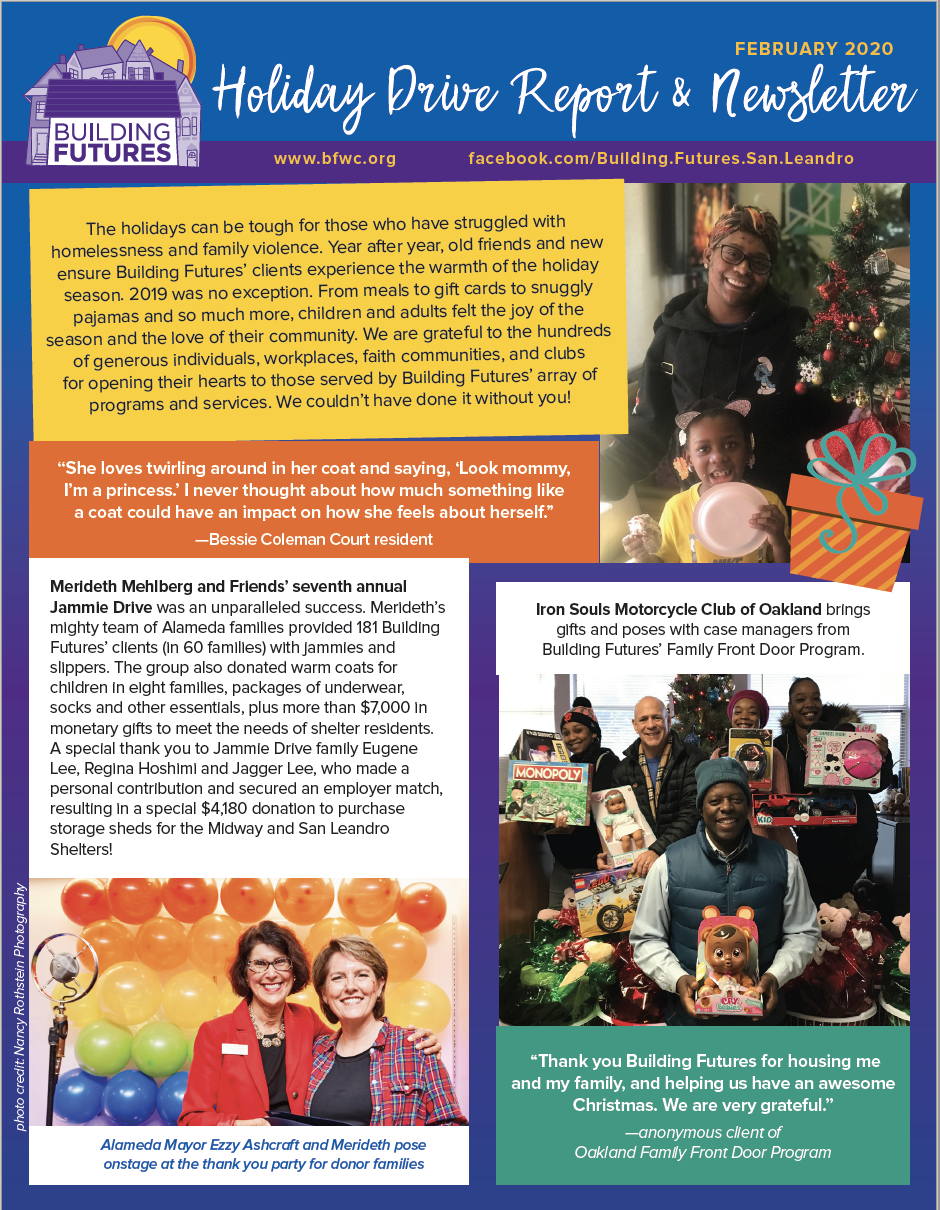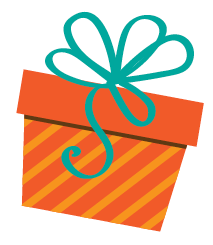 The holidays can be tough for those who have struggled with homelessness and family violence. Year after year, old friends and new ensure Building Futures' clients experience the warmth of the holiday season. 2019 was no exception. From meals to gift cards to snuggly pajamas and so much more, children and adults felt the joy of the season and the love of their community. We are grateful to the hundreds of generous individuals, workplaces, faith communities, and clubs for opening their hearts to those served by Building Futures' array of programs and services. We couldn't have done it without you!
Download the 2019 Holiday Drive Report and Newsletter to learn more about the groups and businesses helping make the holidays brighter for those we serve!