In His Own Words: August Anglemyer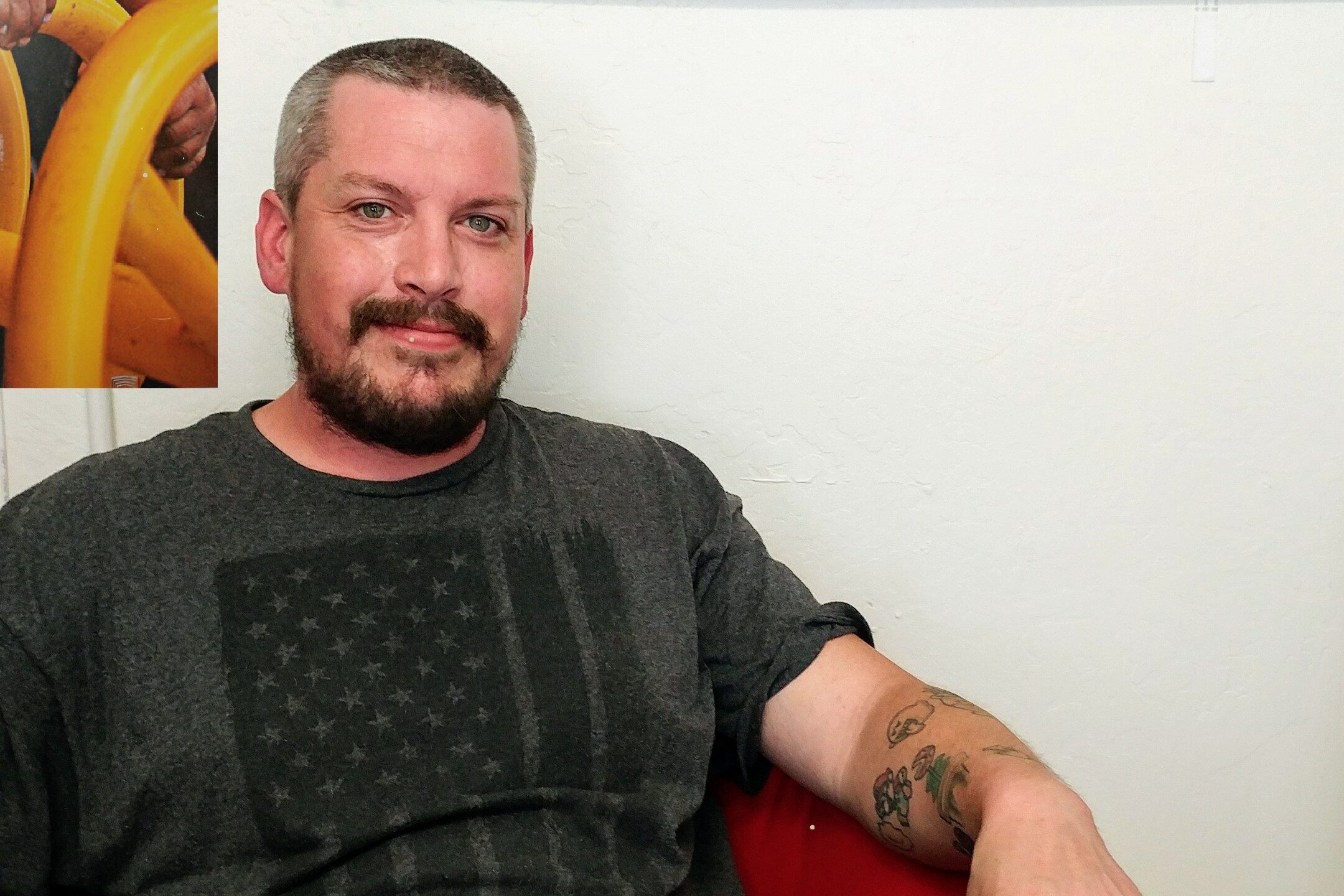 August has been a Building Futures client for over a year. Recently he visited us after an absence of several weeks. He was in markedly improved health. He came because now that he is working, he wanted to present Building Futures with a donation of $200. We are grateful for the gift—and happy to see August doing so well. August's own words follow:
I grew up all around the East Bay, in a series of group homes. After that, I lived wherever I could. I was getting lunches at the St. Vincent de Paul lunch program, at the same church where Building Futures has its offices. I was in poor health and drinking a lot. Building Futures gave me a mailing address, access to food, and a bus pass when they were available. What helped me most was the positive reinforcement I received every time I came to Building Futures.
My confidence grew. I applied for a job as a piano mover. After a brief phone talk, I was told I could come in for work the very next day. It's funny, because since then I have seen them conduct many interviews before hiring. But I got to prove myself on the job.
I currently rent a room and can cover my basic needs. I may qualify for help getting a studio though Building Futures. That is what I'm working toward.
If there was a good part about being homeless, it's that I can understand and feel compassion for people and what they have been through. A negative thing was when someone, wanting to help me, would urge me to do something that would take advantage of someone else. I never wanted to do that. No matter how much I've struggled, I've always tried to better myself.
Best wishes, August!
---
This article first appeared in our Summer 2017 Newsletter.