Coronavirus Donation Drive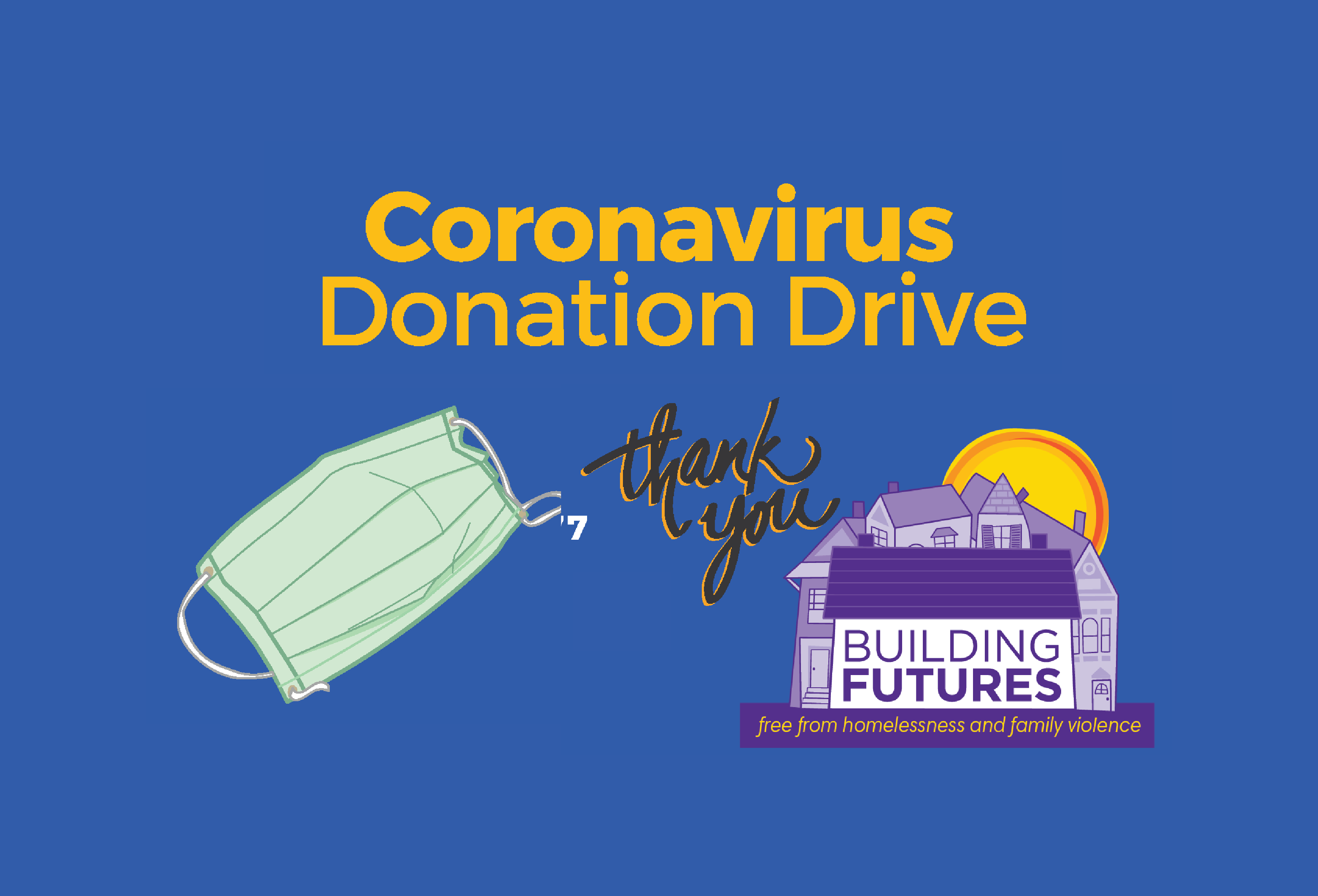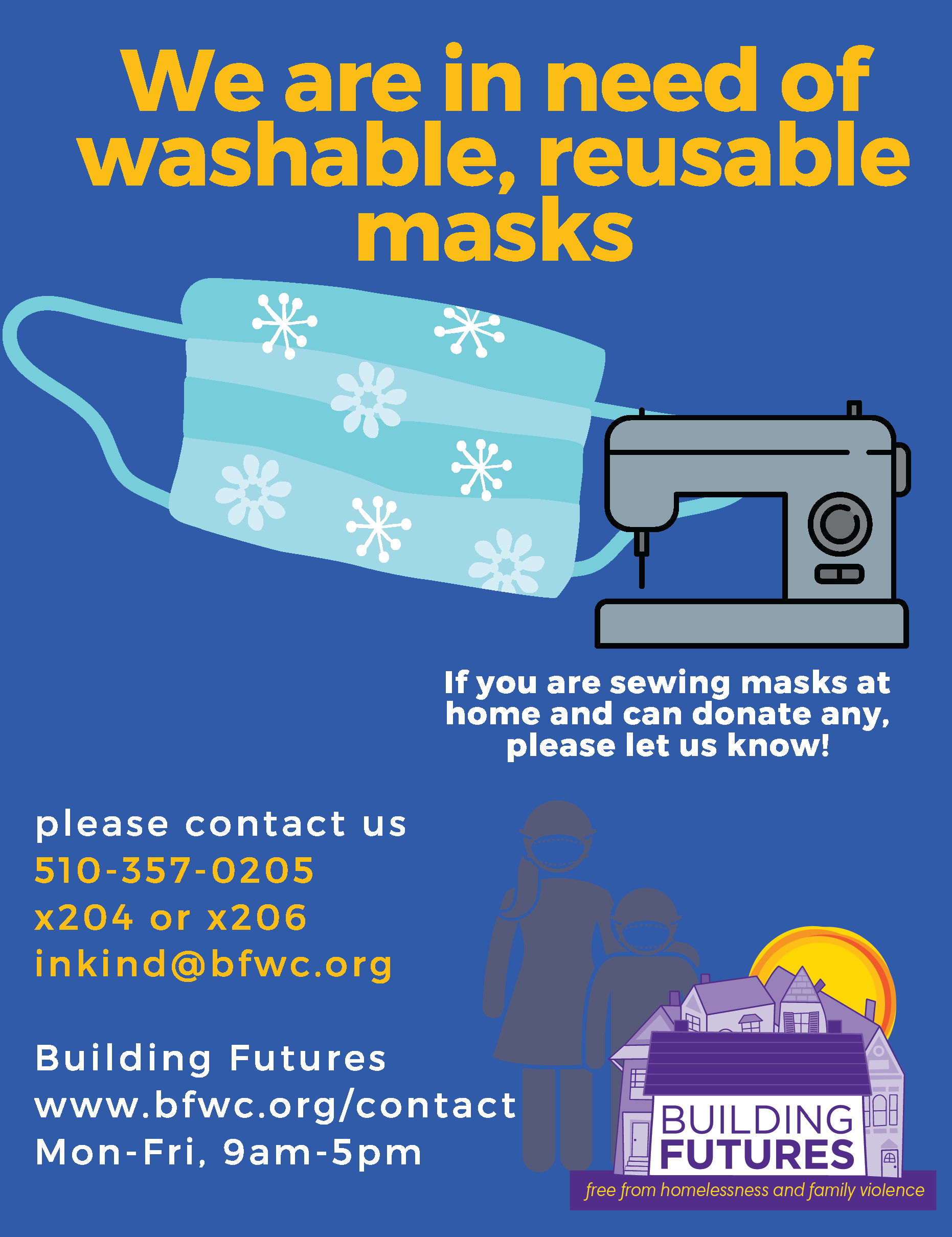 As our community continues to respond to the rapidly changing Coronavirus situation, we at Building Futures are continuing to provide emergency shelter, domestic violence services and housing to the most vulnerable children and adults in our Alameda County community. In light of the increased need for sanitizing and disinfecting due to COVID-19, we call for donations of hard-to-find items! Thank you!
This list is changing regularly.
Reusable washable face masks
Hand Sanitizers, all sizes
Face masks, either surgical or N95
Antibacterial wipes, or Clorox wipes
Disinfectant spray, or Lysol spray
Tissues, box and travel size
Latex gloves, size large
Thermometers
Thermometer sleeves
Bottled water large
Eggs
Milk
Canned food, instant soup (Cup O'Noodles), instant oatmeal, granola bars, protein bars
Baby wipes
Tylenol
Advil
Donations are by appointment only. Contact us at 510-924-3092 or [email protected] to arrange a time.
Shopping online? Consider donating from Building Futures' COVID wish list on Amazon! Your donation will be shipped straight to us and put to immediate use!
The needs are evolving day-by-day. Please be sure to check back to view our most up-to-date list of needs. Thank you for caring.