Hard Work Builds Stability—With Our Help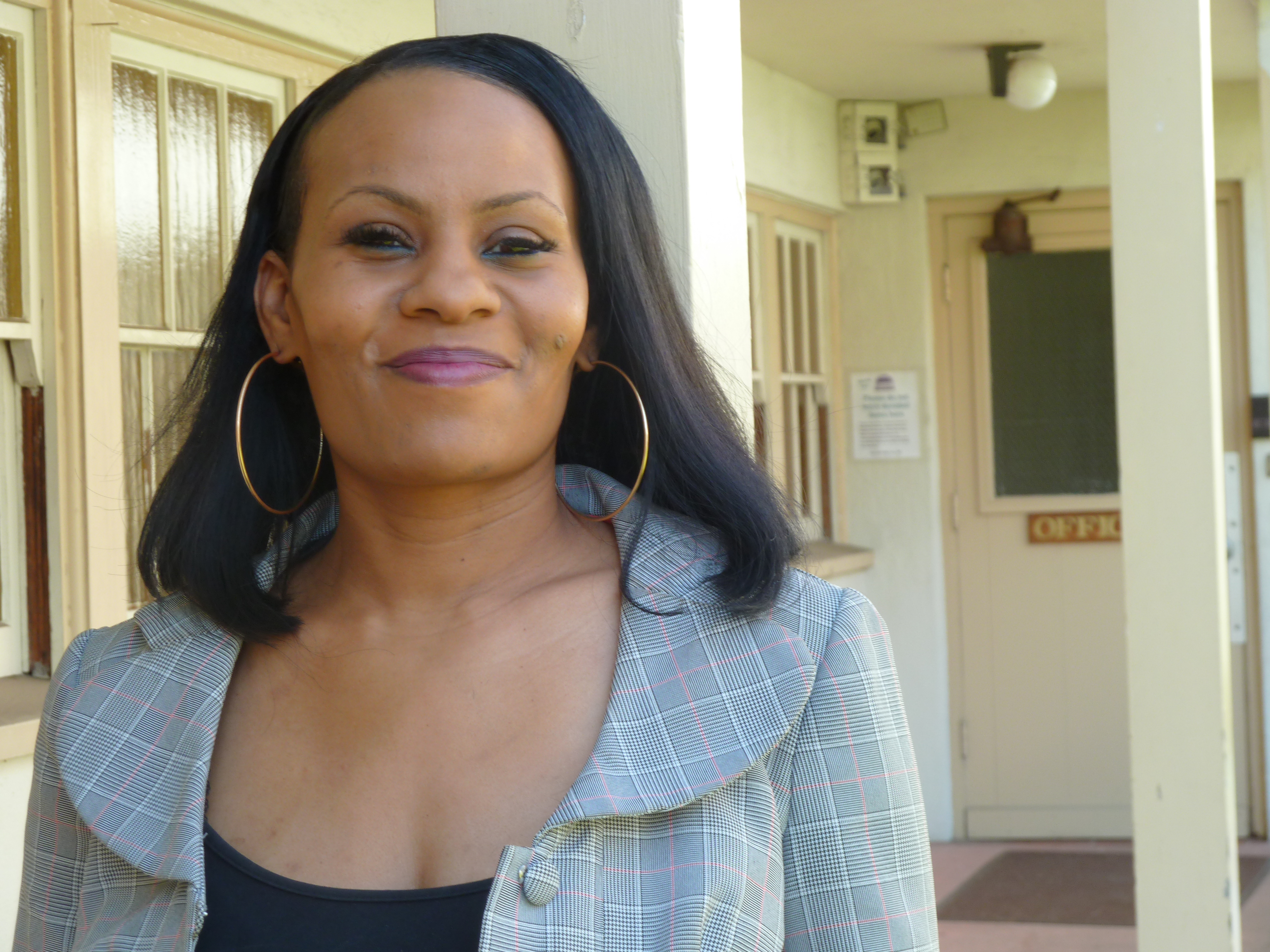 Arkansas native Mercedes Alexander had moved to Los Angeles to start a new life in a region that provided lots of opportunity–but where she had no friends or family. Marriage and a baby daughter followed, but all was not well. "I hid the bruises and hoped my daughter wouldn't notice," Mercedes says. "I told myself I was staying for my daughter. Then I realized if it was really for her, I needed to leave."
She and little Jolie* lived at our San Leandro Shelter for six months. The San Leandro Unified School District worked with Mercedes and the shelter's case manager to ensure Jolie had a smooth transition to her new school. Mercedes quickly secured a part time as a school crossing guard. She worked closely with our case manager on budgeting and goal setting, and participated in San Leandro Shelter's onsite domestic violence support group.
Mercedes had some professional tax preparation experience, so she took the initiative and stopped into a local tax prep office to introduce herself. Soon, she was hired there. When her stay at the San Leandro shelter was over, Mercedes was accepted into our Housing/Jobs linkages program. This program provides 18 months of rental subsidy while recipients work and/or participate in vocational training, develop independent living and life skills, and address individual or family issues.
Today, Mercedes works as a tax preparer. Her dream is to own and operate her own tax service office. Jolie is doing well in school and Mercedes says they have both "fallen in love" with the City of San Leandro and hope to live here permanently. Mercedes has even joined our Circle of Strength monthly giving club. "So much was given to me," she says. "I feel it is my responsibility to give back."
---
This article first appeared in our 2014-15 Annual Report.