Chamisa's Story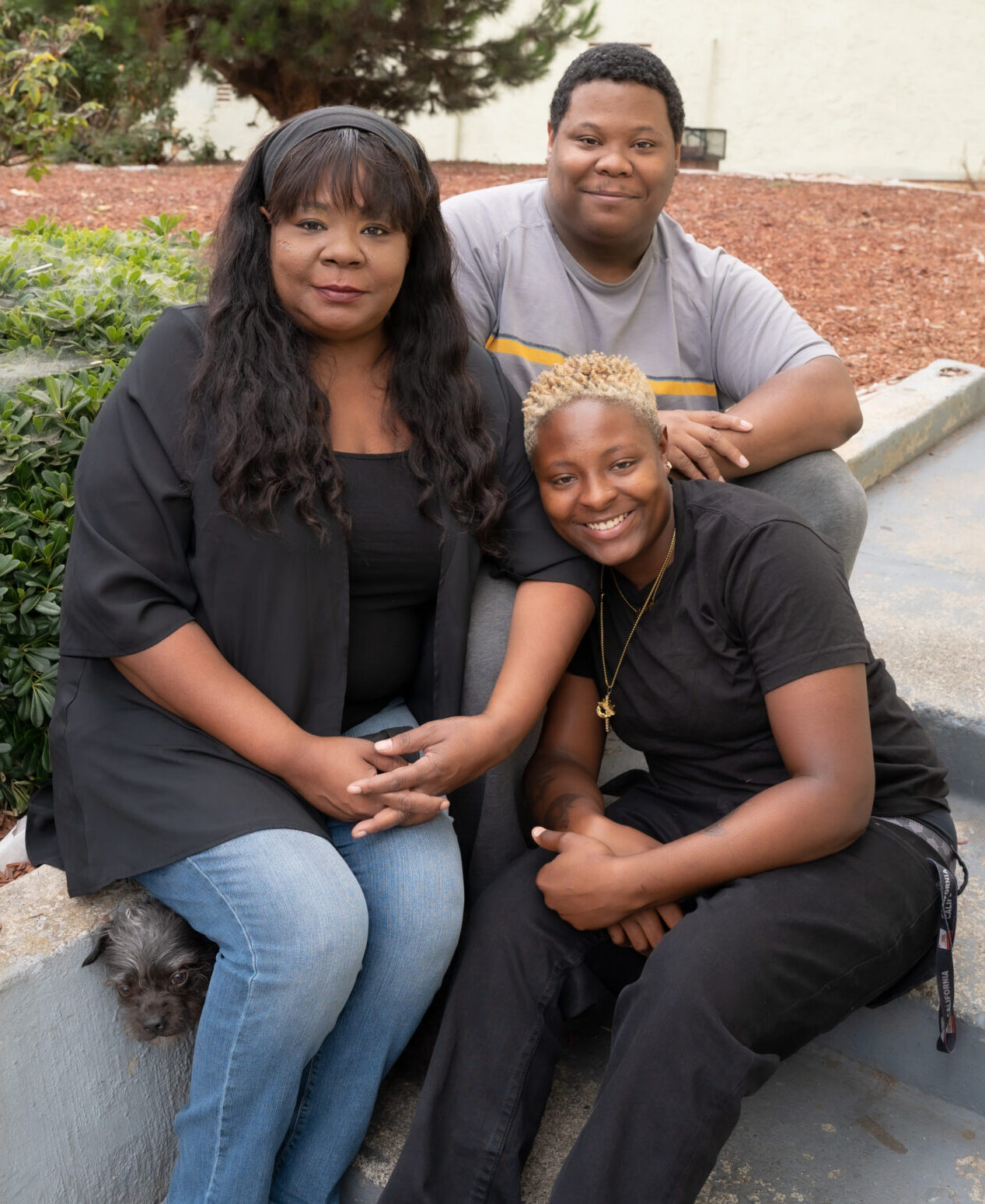 For years, Chamisa Crockett had worked her way up in local restaurant kitchens. Her dream was to become a chef. Unfortunately, her longtime workplace went out of business. Before long, she and her children became homeless. There was room for the family at Building Futures' Midway Shelter. "At first, being at Midway was hard," Chamisa remembers. She had been treated poorly at other shelters, where the staff didn't seem to care about her goals. So Chamisa planned to land a job quickly and move on. "But at Midway, my case manager asked about my goals. When I said I wanted to become a chef, she encouraged me."
Case Manager Genevieve Sotelo worked closely with Chamisa, including referring her to Kitchen of Champions. Chamisa worked hard in the 12-week intensive culinary training course. Her work paid off: she was promoted to chef. Meanwhile, Chamisa and Genevieve Sotelo continued to work together on connecting the family with housing. In 2015, Building Futures connected the family with a place to call home.
Recently, Chamisa's daughter, Sienna, graduated from high school. And Chamisa has retained her housing for six years—an achievement in itself. Chamisa continues to work hard and with dignity as she launches her own business, "Chef Chamisa's Flavor Kitchen." Ever the hard worker, Chamisa also looks forward to volunteering as a chef for Building Futures. "At Midway, I was supported in a way I'd never before experienced," she says. "I'll never forget that."
---
This article appeared in our 2020-21 Annual Report.