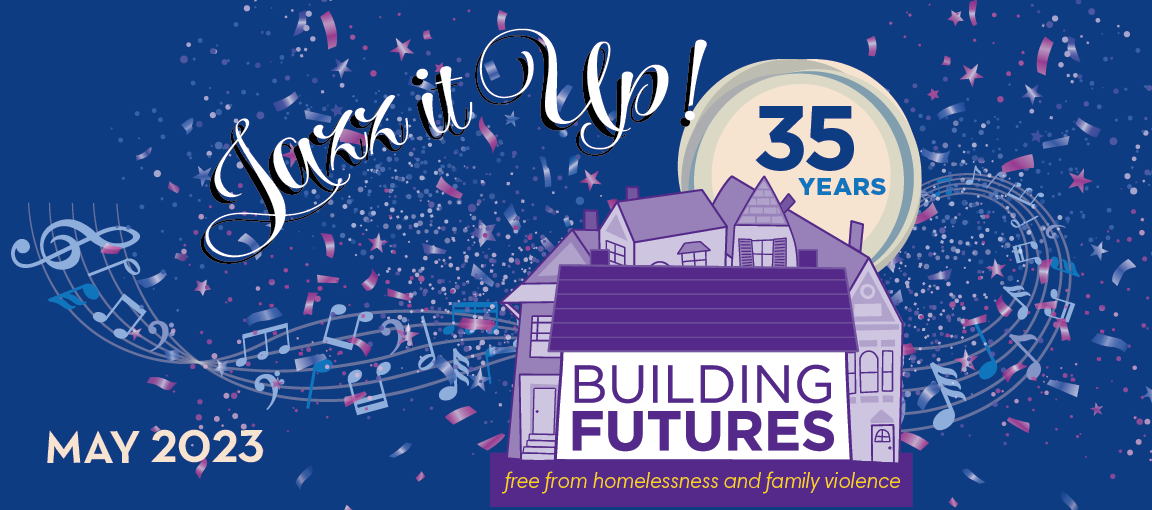 With our sponsors' partnership, Building Futures is building safer and more vibrant communities for all.
Thank you for helping connect individuals and families with the resources they need to live free from homelessness and domestic violence.
We are now inviting our early bird sponsors to make your online donation for this special celebration in May 2023.
For more info: please visit bfwc.org/jazz-it-up-2023
100% of the net proceeds from this fundraising event supports our homeless, domestic violence and housing services in Alameda County. Building Futures with Women and Children is a 501(c) (3) tax exempt organization, Federal tax ID 94-3100741, (aka Cornerstone Community Development Corporation) and your contribution is tax-deductible to the fullest extent allowed by law. Building Futures' mission is to build communities with underserved individuals and families, where they are safely and supportively housed, free from homelessness and domestic violence. Building Futures believes that everyone deserves a safe place to call home. www.bfwc.org.
This transaction will appear on your credit card or bank statement as DON* Building Futures. Building Futures has partnered with GiveDirect to securely process online payments. A printable receipt page is displayed on your computer screen at the end of your transaction. We will also email a receipt to the email address you provide. The email will come from [email protected]. For a recurring transaction, a receipt is emailed to you each month, quarter, or year after the transaction processes.
All information collected by GiveDirect is securely processed and stored. We take many measures to protect the confidentiality and security of your information. We use encryption technology to ensure the safe transmission and storage of your information. Your personal information and donation amount is shared with Building Futures, but no information is shared with third parties by selling, giving, trading or any other method. Users of this site will not receive unsolicited contact from third parties.
Please send us your logo in a vector file format. This may be an AI, EPS, PDF or SVG file.