Jazz It Up! 2024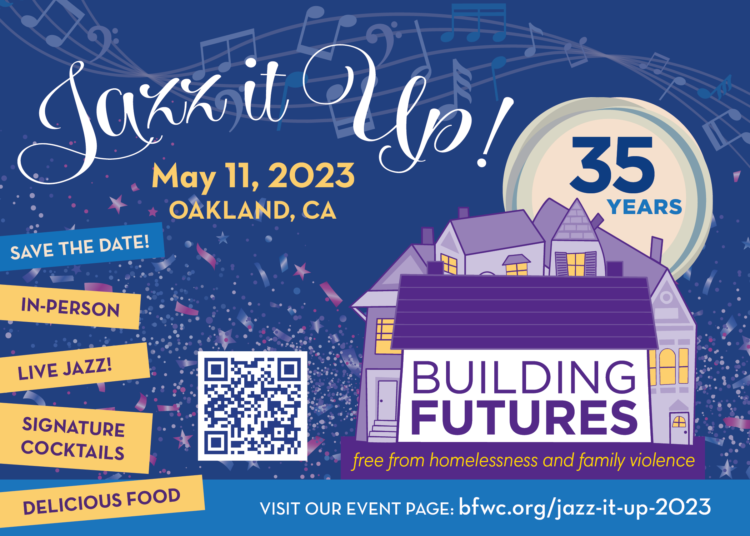 Thursday, May 11, 2023
Event from 5–8pm • Toast at 7pm
Nido's Backyard, Outdoor Restaurant, 104 Oak Street, Oakland, CA
Join us for an inspiring evening of great food and drinks, live music, and celebration. More than 150 community leaders and supporters will gather in-person at this welcoming and festive casual community event marking 35 years of Building Futures.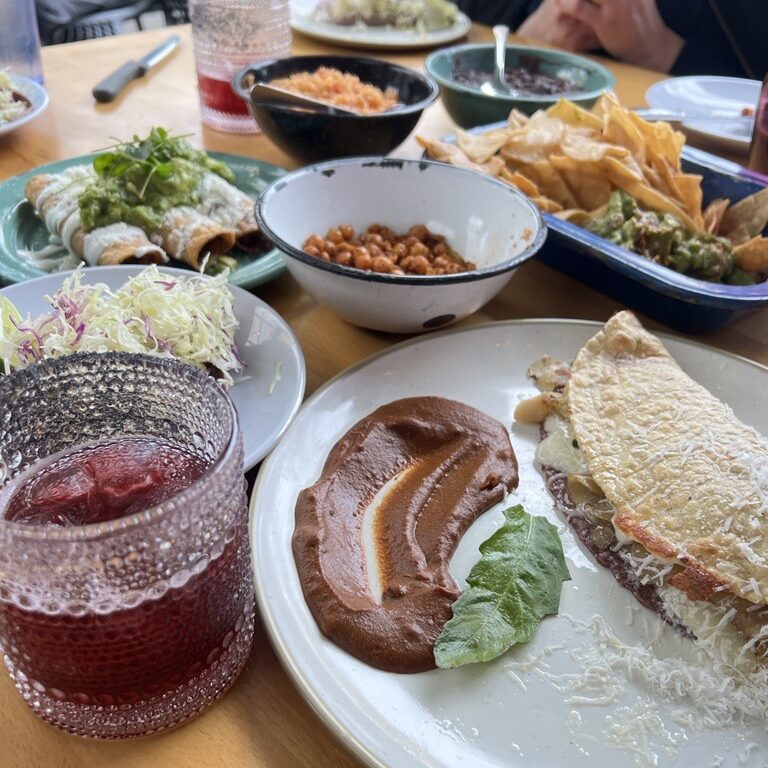 Join us at Nido's, right at the edge of Jack-London Square. Nido's private, covered oasis "La Plaza" is reserved for Building Futures and our guests. The menu includes an organic taco bar, arroz mexicano, frijoles pintos, house-made tortillas, and their famous salsas. The event's signature drink is crafted from El Silencio mescal, citrus liqueur, tempranillo-hibiscus syrup, and lime, with a salt rim. Yum!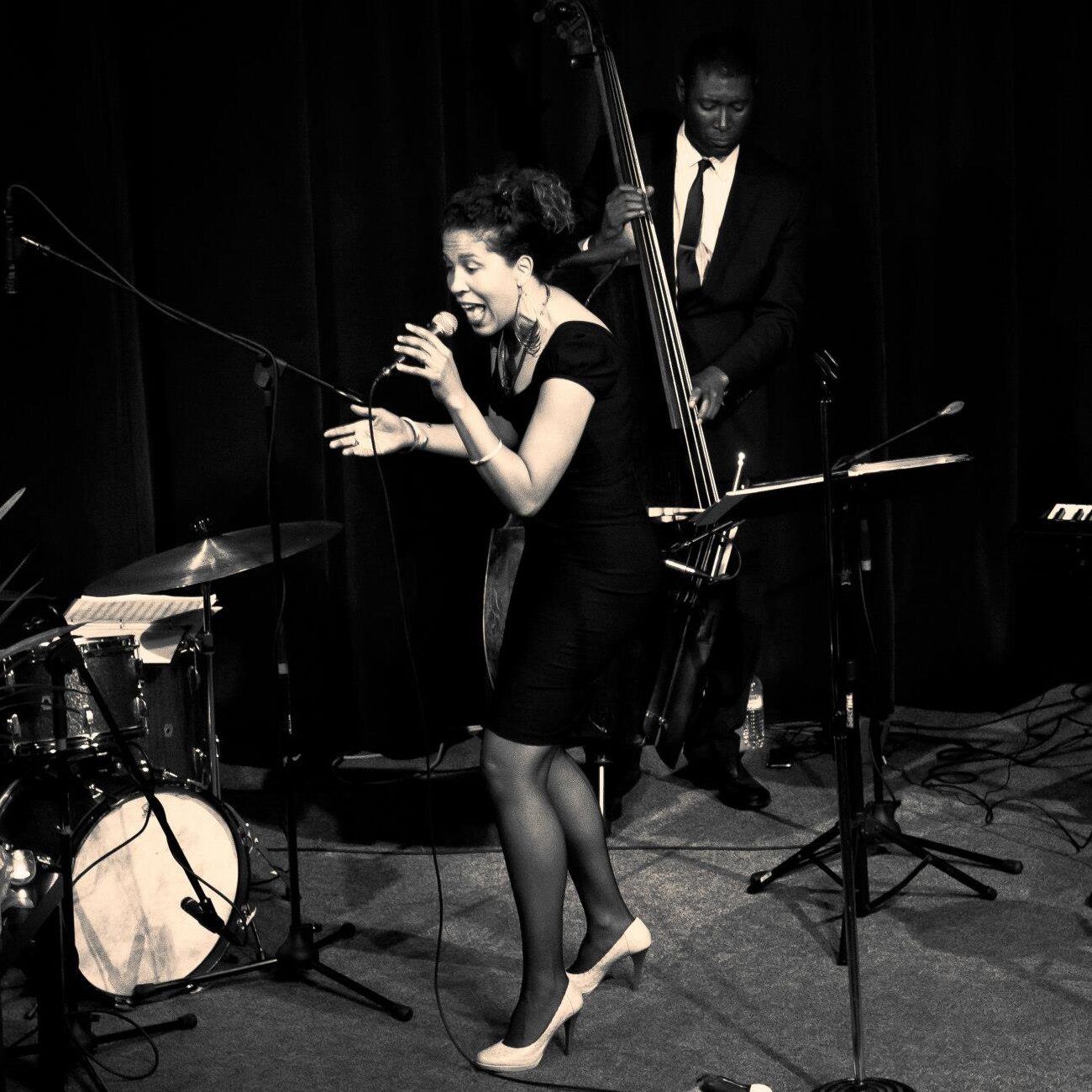 Enjoy live sultry jazz with vocalist Daria Nile and Friends including Grammy award-winning trombonist Mara Fox joined by Spencer Allen on piano, Michael Jones on bass, and Renzel Merritt on drums. Daria has performed in some of the most popular and prestigious clubs in the Bay Area and recorded albums with Omar Sosa, Josh Jones, and the Idris Ackamoor Ensemble. 
Emcee: Nicole Hankton
Suggested donation 1/$25 or 5/$100
Drawing will be held 5/11/23 at our Jazz It Up! event
Need not be present to win.
More details below
Raffle Prizes!
---
A very special, just-added raffle prize!
A jersey signed by Klay Thompson! This four-time (so far) NBA Champion with our Golden State Warriors is one-half of the storied "Splash Brothers." Thompson is widely regarded as one of the greatest three-point shooters in NBA history.
---
Grand raffle prize:
Arranged by members of our board
A vacation of a lifetime awaits you at the 5-star Pueblo Bonito Emerald Bay Resort near the city of Mazatlán, with a private beach. 
With access to a Junior Suite and/or a Master Suite, up to 6 people can enjoy this luxury resort for a full week. Each suite features a furnished kitchenette, satellite TV, daily housekeeping, and 24-hour suite service. 
Enjoy breathtaking ocean views from your private terrace or balcony, the outdoor pools, hot tubs, and private beach, gourmet dining, and daily on-site activities. Mazatlán is known as the "Pearl of the Pacific," on Mexico's Pacific Coast and is a great family destination. Also includes a $350 travel stipend. 
Details and restrictions: Vacation dates to be arranged with donor and are subject to availability and best used prior to 12/22/2023. Best dates available dates tend to be between 6/1/23 and 6/30/23 or 8/15/23 and 10/15/23. Drawing will be held 5/11/23 at our event. Need not be present to win. Staff and board are eligible. Suggested donation 1/$25 or 5/$100.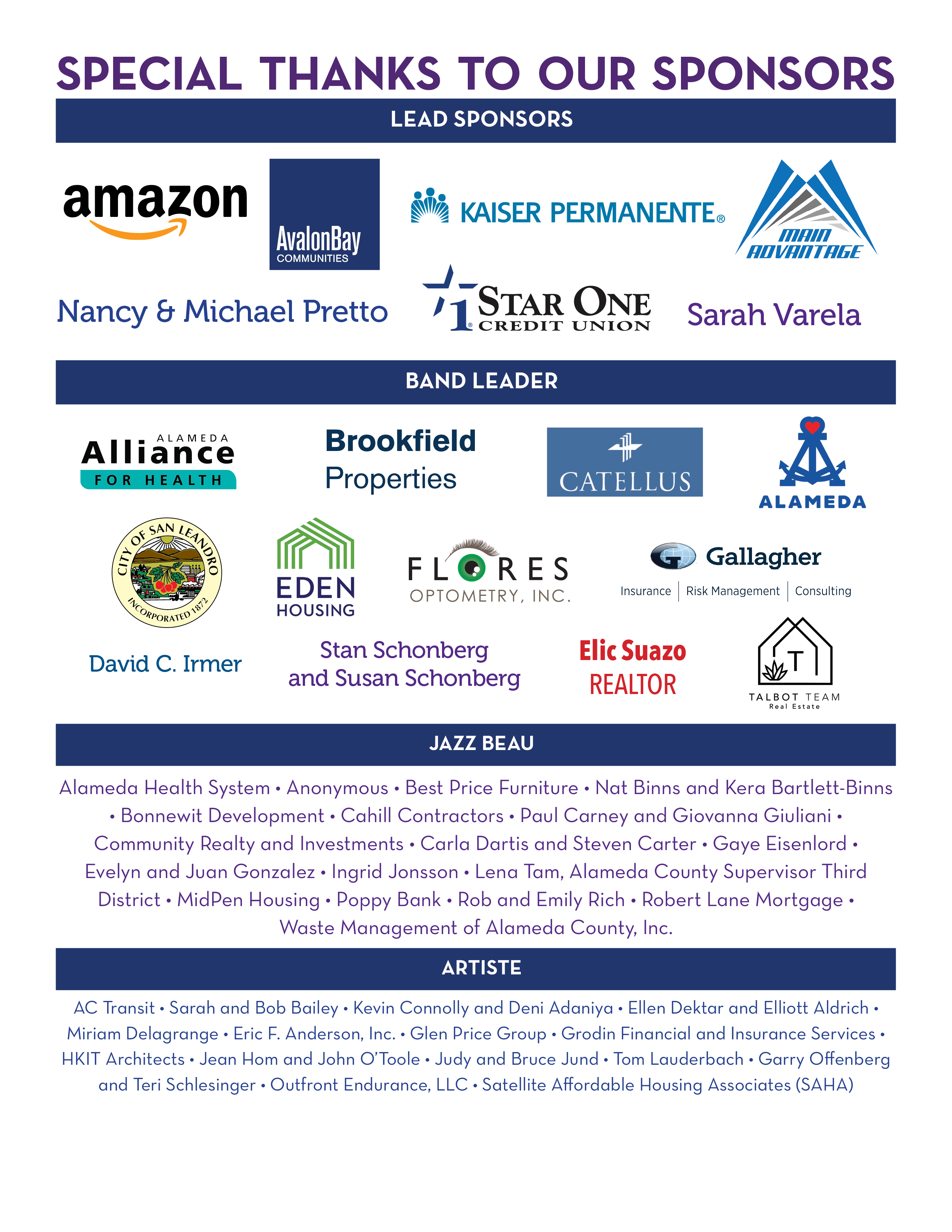 Our Impact
100% of the net proceeds from this fundraising event supports our homeless, domestic violence and housing services in Alameda County. Building Futures with Women and Children is a 501(c) (3) tax exempt organization, Federal tax ID 94-3100741, (aka Cornerstone Community Development Corporation) and your contribution is tax-deductible to the fullest extent allowed by law. Building Futures' mission is to build communities with underserved individuals and families, where they are safely and supportively housed, free from homelessness and domestic violence. Building Futures believes that everyone deserves a safe place to call home. www.bfwc.org. To see how we do our work, check out our Annual Report.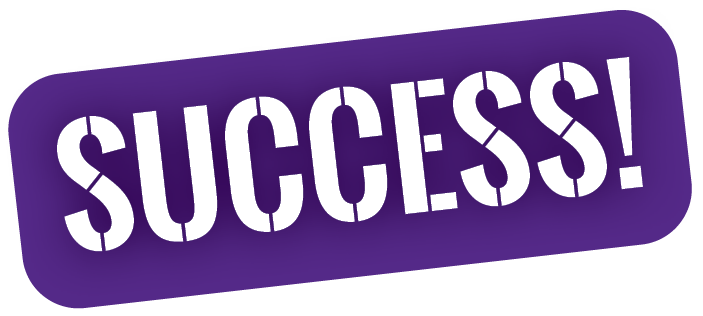 Need some uplift and inspiration? Want to share our stories?
Watch the 2021 Jazz it Up! video any time, including our three-part "docu-series" that gives beautiful insight into our programs, clients, staff, and the overall heart of Building Futures, even during a pandemic.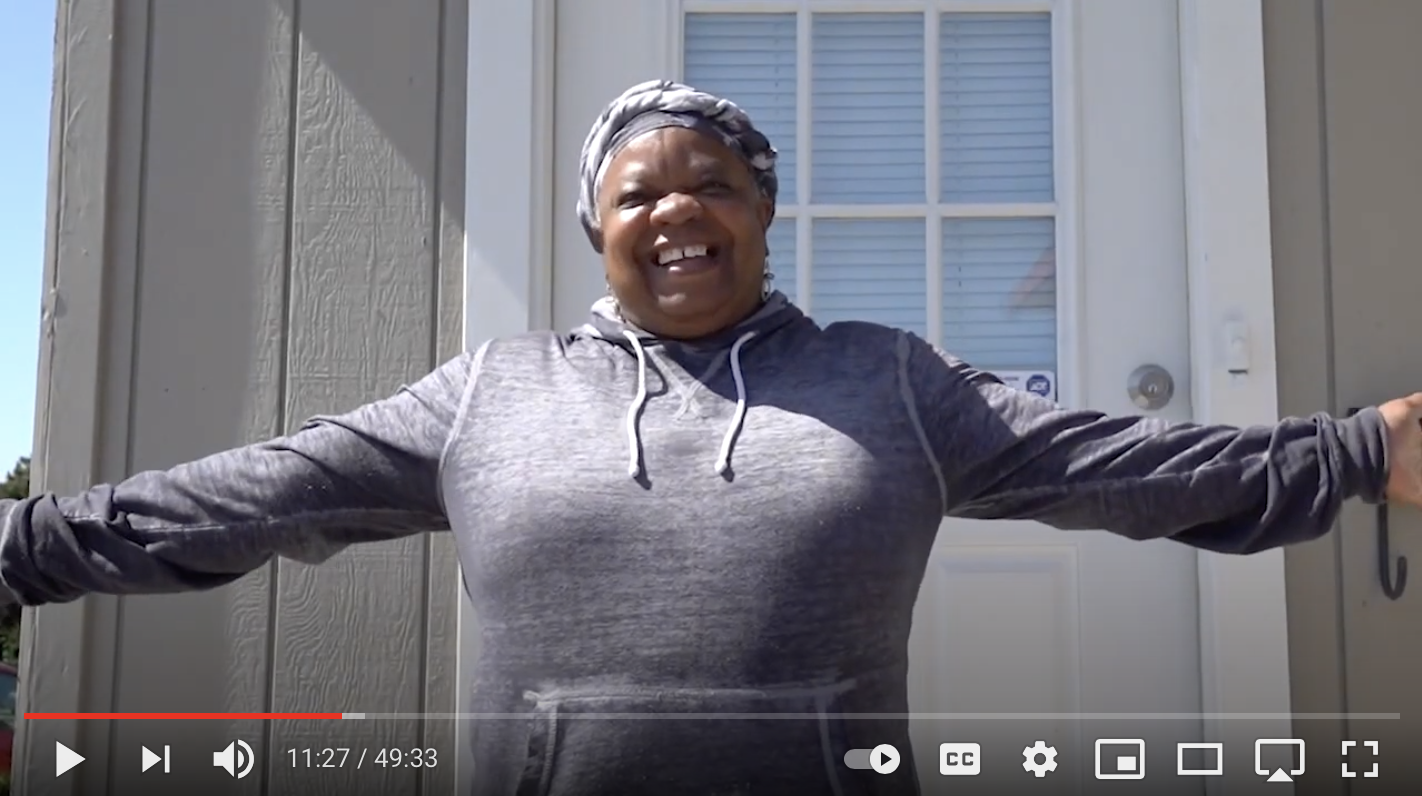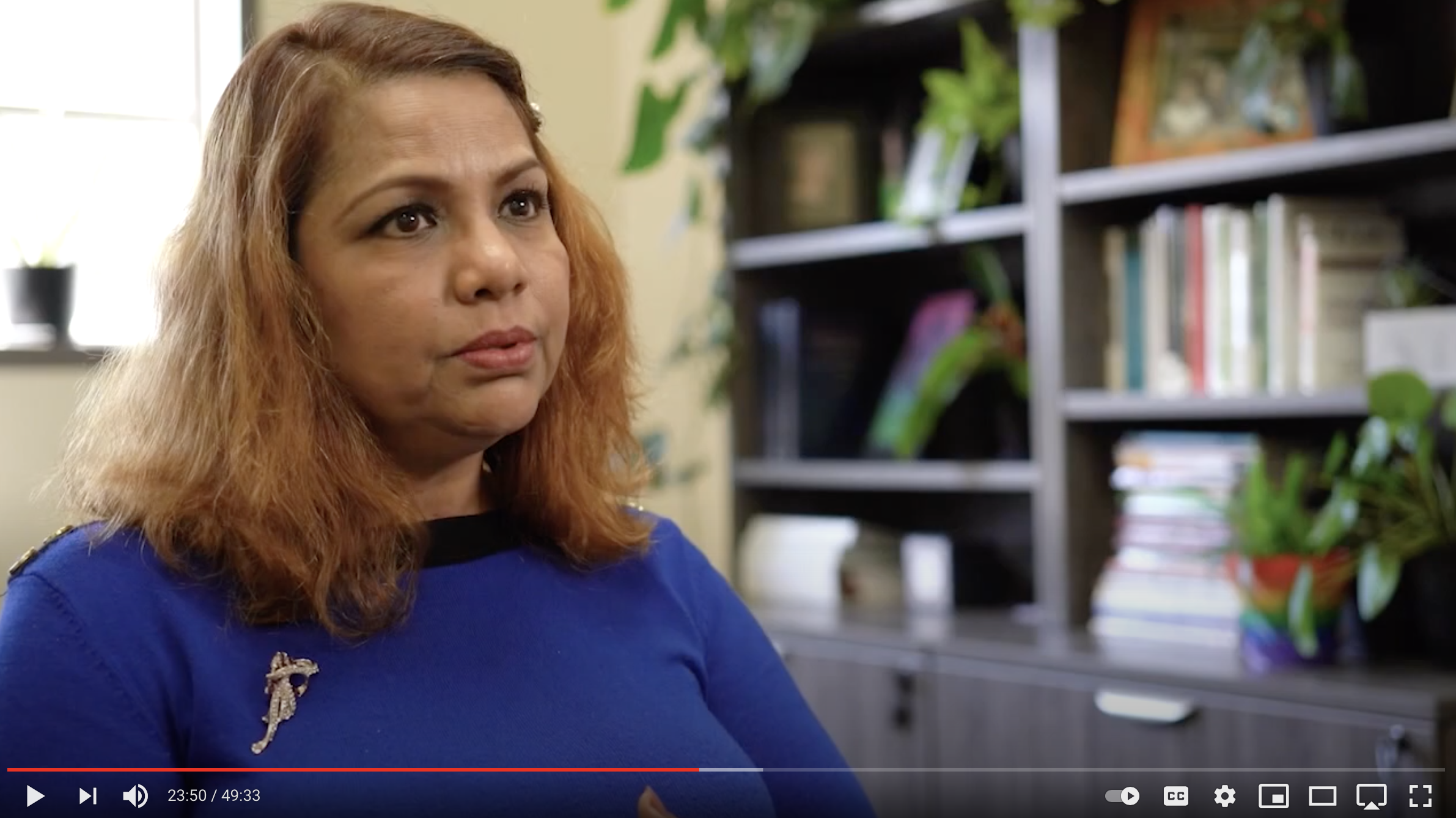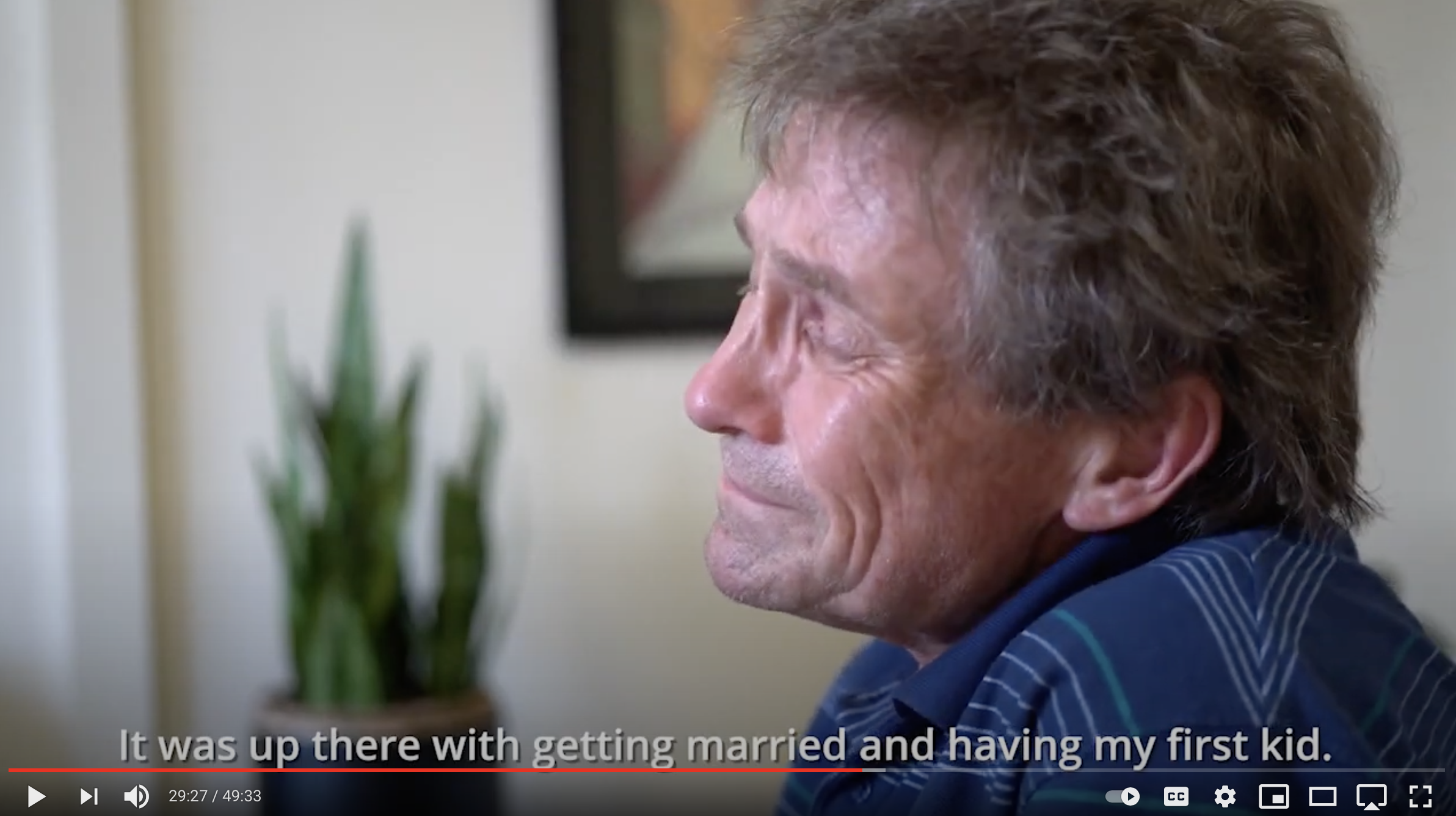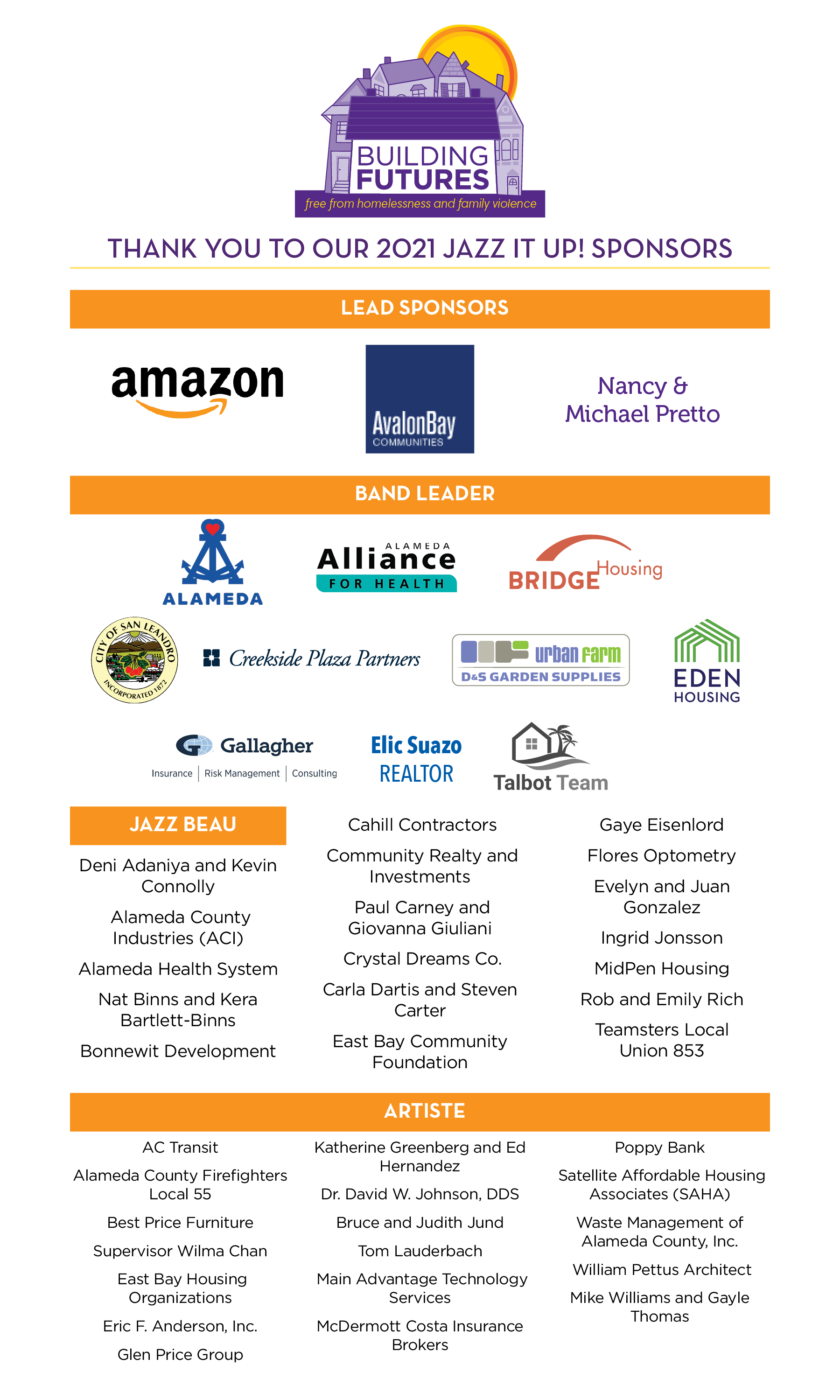 POSTPONED DUE TO COVID
Special thanks to our 2020 Jazz It Up! lead sponsors, Michael & Nancy Pretto, Creekside Plaza Partners, Community Realty and Investments, the City of San Leandro and the City of Alameda at the Band Leader level and above!
We are grateful to our other sponsors at the Jazz Beau and Artiste levels include ACI-Alameda County Industries, Bonnewit Development, East Bay Community Foundation, Face Reality Acne Clinic, Flores Optometry Inc., Nat and Kera Binns, Evelyn and Juan Gonzalez, Gaye Eisenlord, Rob & Emily Rich, Waste Management of Alameda County, Inc., Bay Alarm, Bruce and Judy Jund, Carla Dartis & Steven Carter, Gayle Thomas & Mike Williams, Main Advantage Technology Services, Supervisor Wilma Chan, Teamsters Local Union #853, and Tom Lauderbach!We postponed the May 2020 Gala, and focused our attention to keeping our community safe as we sheltered-in-place and did emergency response to the new COVID-19 pandemic.
Special thanks to our 2019 Jazz It Up! Sponsors
Patron
Williams Family
Impresarios
Kaiser Permanente, Wells Fargo, Nancy & Michael Pretto, Sanjay Madan, and UPS Northern California District
Band Leaders
BRIDGE Housing, City of Alameda, City of San Leandro, Community Realty & Investments, VDay East Bay, and McDermott Costa Insurance Brokers
Jazz Beaus
Alameda County Firefighters L55, Alameda Health System, Nat & Kera Binns, Cahill Contractors, Paul Carney & Giovanna Giuliani, Supervisor Wilma Chan, Creekside Plaza Partners, Dark Heart Nursery, East Bay Community Foundation, Gaye Eisenlord, FH Dailey Chevrolet, Flores Optometry, Juan & Evelyn González, Maximus Real Estate Partners, MidPen Housing, Rob & Emily Rich, and Anonymous
Artistes
Deni Adaniya & Kevin Connolly, Alameda Alliance for Health, Hon. Pete Ballew, Best Price Furniture, Bonnewit Development, Carla Dartis & Steve Carter, East Bay Housing Organizations, Eden Health District, Glen Price Group, Habanas Cuban Bistro Alameda, Katherine Greenberg & Hon. Ed Hernandez, Bruce & Judy Jund, Tom Lauderbach, Main Advantage Technology Services, Poppy Bank, Resources for Community Development, Satellite Affordable Housing Associates, System Innovation, Teamsters Local Union 853, Gayle Thomas & Mike Williams, and William Pettus Architect