Alameda 4th of July 5K R.A.C.E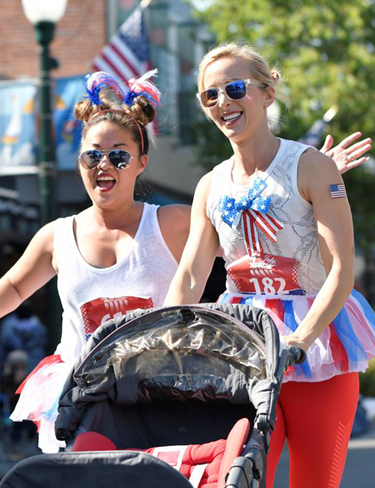 Content
Your $30 registration will raise funds for the Midway Shelter for homeless women and children in Alameda. Last year we had 1,018 runners and we want meet or beat that number this year. Bring your strollers, your kids and the grandparents—fun for the whole family!
• This race is a 5K run and walk through beautiful Alameda.
• The race starts at 9:45am on Thursday, July 4th, 2019. This year, runners lead the historic 4th of July Parade and run as part of the parade. Please note the later start time this year.
• Starting point is 1420 Park Street, Alameda (in front of Lauren's Closet) and follows the Alameda parade route. This scenic course is completely closed to traffic and this year, the parade spectators will be cheering you along as you lead the parade! The run will finish at Haight and Webster, just past the parade judging booth.
• Registration is currently $30 per participant and this year every registrant receives a Race T-Shirt! There will be water, Gatorade hydration and Cliff bars for our participants. Awards, Race Prizes and/or Medals for the top 3 men and top 3 women in the following age brackets: 18 and under, 19-29, 30-39, 40-49, 50-59, and 60-69, 70+.
Interested in sponsoring this fantastic event? Show your name& logo off!
Ana Mahiri amahiri@bfwc.org 510-924-3090 (office)
For questions about the race, or anything other than sponsorships, contact 2019 race director
Steve Ashbaker steve@outfrontendurance.com 510-205-5905 (cell)
This run benefits the Alameda Midway Shelter for homeless women and children, operated by a partnership between the Alameda Homeless Network and Building Futures.